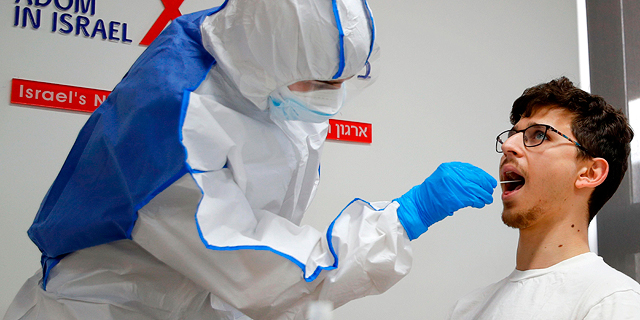 CTech's Monday Roundup of Israeli Tech News
Israeli companies can cash in on $10 million check from Trump; Viola slashed value of its startup, Bringg, shortly before closing investment
Israeli companies can cash in on $10 million check from Trump. The U.S. government is helping employers meet their payroll obligations and any company with employees there can apply for a business loan with strong chances it becomes a grant.
Read more
Viola slashed value of its startup, Bringg, shortly before closing investment. The overall value of the on-demand delivery company was significantly reduced by the VC as a condition to complete the deal which raised $30 million in a series D funding. Read more
Read more
Opinion | Walking away from M&A transactions will not be an easy task despite Covid-19 circumstances. Company buyers may seek to back out of deals, citing the "material adverse change" clause. However, exercising the clause requires buyers to prove that the crisis had a much greater impact on the target company than it did on the relevant industry as a whole and that will not be easy to do. Read more
Digital intelligence company Cellebrite prepares for mass layoffs. The company also intends to cut the salaries of employees company-wide by 10%, and reduce the salaries of executives and board members by 20-30%. Read more
New Startup Nation Central website showcases Israeli companies fighting Covid-19. The website also offers opportunities for cross-border collaborations, access to international grants, and insights and analyses by Israeli experts and entrepreneurs. Read more
Former Chief Rabbi is most prominent Israeli to succumb to coronavirus as death toll reaches 110. Eliyahu Bakshi-Doron was one of five people who died overnight and within the early hours of Monday morning. Read more
Ben Gurion University, Simbionix donate lung ultrasound training module. Simbionix provides simulation and training services for the medical industry.
Read more
Ukrainian company selected to monitor Jerusalem's street cameras. Jerusalem selected the Israeli-owned, Kiev-based company to save costs, according to one person familiar with the deal.
Read more