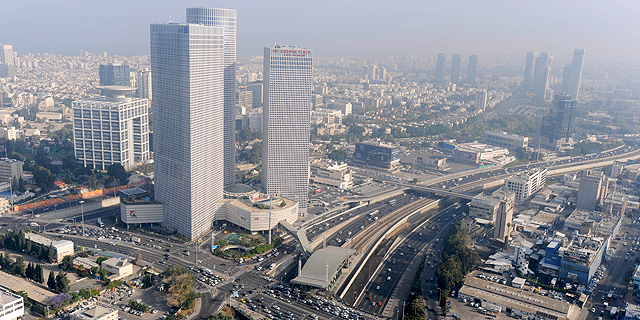 Winners of the Week
A selection of this week's winners by CTech's Editor
Elihay Vidal
|
10:27 17.04.2020
Smart lighting, remote medical testing, cybersecurity, FoodTech, data storage - these are only some of the sectors where Israeli startups are continuing to raise funds - even at the height of this unprecedented and tumultuous period. While most economies around the globe are reducing their activities to a bare minimum, just to meet basic needs, the Israeli tech sphere is attempting to strive forwards. These companies, startups, and tech-ventures are this week's big winners.
Founded in 2016 by Israeli entrepreneurs Renen Hallak and Shachar Fienblit,
Vast Data
raised$100 million this week at a company valuation of $1.2 billion. According to Fienblit, one of the company's clients is the U.S. Department of Health that uses its technology to run coronavirus (Covid-19) research.
Anodot
raised $35 million in a funding round led by Intel Capital and with participation from SoftBank Ventures Asia, Samsung NEXT and La Maison. The capital will be used to support Anodot's go-to-market activities, including expanding into new verticals, such as banking and financial services, as well as to increase hiring across its global team.
Cybersecurity company SafeBreach raised $19 million in a funding round that was completed quickly due to market uncertainty and shifting security requirements as remote work takes root.
Smart lighting startup
Juganu
raised $18 million. "We expect the COVID-19 pandemic to emphasize the need for safer, healthier, and better-protected spaces which we can deliver," said Eran Ben-Shmuel, Juganu's co-founder and CEO. Despite the global economic slowdown due to the coronavirus (Covid-19) pandemic, Israel-headquartered venture capital firm
Entrée Capital
announced this week that it has raised $100 million for a new, third fund. The fund will target early-stage companies with Israeli founders across Israel, Europe, and the U.S., providing funding rounds from $500,000 to $5,000,000 This week's data point: 13% About 13% of the office space in the Tel Aviv area is made up of coworking offices. According to estimates by the Israeli branch of real estate investment company CBRE Group Inc., co-working space offered in Israel now tops 250,000 square meters, with 95% occupancy in the final quarter of 2019. Now, as the government guidelines began to decrease the possibility of working from offices, clients began asking their coworking space providers for discounts.
Read more