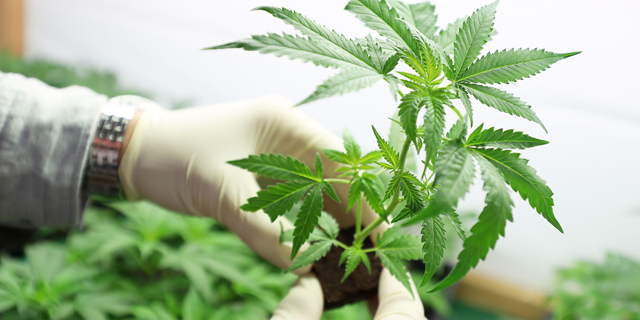 Cannabis Companies Join Search For Covid-19 Cure
Medical cannabis companies are joining biotech and biomed companies in the race to develop treatments for the coronavirus
Tzally Greenberg
|
18:29 20.04.2020
Medical cannabis companies are joining biotech and biomed companies in the race to develop a cure for the coronavirus (Covid-19). Israel-based InnoCan Pharma Ltd., an early-stage company developing over-the-counter cannabinoid-based drugs for psoriasis and muscle and joint pains, will fund research at Tel Aviv University to develop a drug based on CBD that has been shown to be effective against inflammation in lung cells infected with the coronavirus, the company announced Sunday.
InnoCan will donate $450,000 to the research being conducted at Tel Aviv University. The research specializes in exosomes (particles derived from stem cell culture), and investigates whether cannabinoid particle loading (CBD) can help recover Covid-19-infected lung cells.
held
in August 2018 on Pipelbiz. However, InnoCan is far from the only Israeli company trying to recruit cannabis to the fight against Covid-19. Cannasoul Analytics Ltd. is also joining the race. Together with Prof. Dudi Meiri of Israeli research university the Technion Israel Institute of Technology, Cannasoul will work to develop two complementary drugs for the coronavirus: the first to reduce the over-reactions of the patient's immune response, and the second to slow down the course of the disease by lowering the receptor's expression (a protein that allows the virus to receive and release substances outside of the cell). The research will be based on various cannabis strains received by the lab from cannabis cultivator Canndoc Ltd., Better Medical Grade Cannabis, and Seach Medical Cannabis Group. "Cannabis has officially become a complementary drug around the world and has received initial recognition from the World Health Organization. If cannabis succeeds as a complementary treatment for Covid-19 it will be an achievement for the industry," Kobi Molchho, the CEO of Better Medical Grade Cannabis said in a recent interview with Calcalist. "Our lab has been approved to operate as a coronavirus lab, and in doing so, we are promoting two studies based on existing cannabis studies. We will try to identify the plant's own molecules that are capable of suppressing the over-reaction of the patient's immune response to the coronavirus, which causes inflammation. Cannabis plant molecules have the ability to lower the immune system's response without suppressing it, thereby providing better complementary treatment to the steroid, which completely suppresses the immune system," Meiri said in a recent interview with Calcalist. Last month, Israeli cannabis producer Cannbit Pharmaceuticals Ltd. reported that it had signed a collaboration with the Migal Institute (the Israeli research institute that achieved a breakthrough to vaccinate the coronavirus in animals), as part of which, the potential of the company's oil, which is rich in CBD, will be tested for the treatment of coronavirus symptoms. The path to finding a cure, or a cannabis-based drug for the coronavirus, remains distant, but previous research on the effect of the cannabis plant on human cells can accelerate the arrival of complementary treatment.