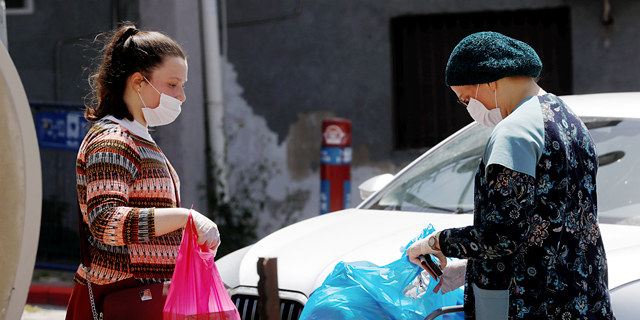 CTech's Thursday Roundup of Israeli Tech News
AR startup Magic Leap to fire 50 workers in Israel as part of global layoffs; Israeli tech companies Sisense and Singular firing scores of employees
Covid-19 Cutbacks:
AR startup Magic Leap to fire 50 workers in Israel as part of global layoffs. The company plans to shift its client focus from retail to businesses. Local GM says current circumstances demand flexibility. Read more
Israeli tech companies Sisense and Singular firing scores of employees. Software unicorn Sisense says layoff of 80 workers, 20 of them in Israel, is part of the company's strategy for the lean times ahead. Read more
Number of Covid-19 cases in Israel continues downwards trend. According to Israel's Ministry of Health, the number of Israelis who have recovered from the virus now stands at 5,334, while 191 people have died from the disease throughout the country so far. Read more
Covid-19 may shift our thinking about the digital bogeyman. With the pandemic forcing millions to stay home, many experts, once vocal proponents of limiting kids' screen time, now believe screens are crucial to surviving the crisis while maintaining a pinch of sanity. Read more
Israel Innovation Authority to fast track NIS 500 million to pressed for cash startups. The government's tech investment arm wants to help companies that have promising prospects but short runways. Read more
The power of chickpeas: alternative protein startup InnovoPro raises $15 million. Innovopro extracts protein and starch from chickpeas, the legume commonly used for making popular Mediterranean dish hummus. Read more
Israeli startup Granulate raises $12 million in series A round led by Insight Partners. Cloud performance optimization company says it can save clients time and money by analyzing and adjusting their infrastructure. Read more
Opinion | Covid-19, an unexpected turn on the mobility road and why it's a turn for the better. The CEO of GoTo writes about what mobility will look like after the coronavirus pandemic. Read more
BiblioTech | CTech's book review: surviving those times when the rules of the gamechange. Healthcare innovation manager at UK Israel Tech Hub at the British Embassy Samuel Cronin on Andrew S. Grove's "Only the Paranoid Survive: How to Exploit the Crisis Points that Challenge Every Company and Career."
Read more