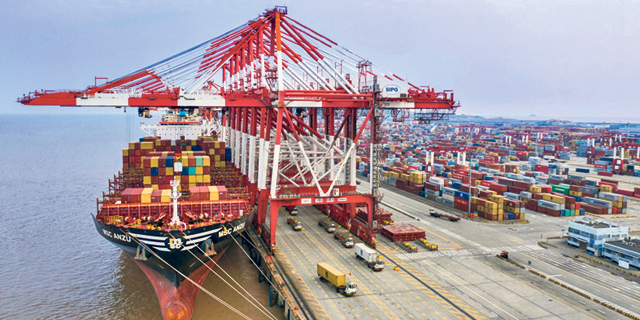 Interview
Are Israeli Tech Companies Missing the Boat on Chinese Investors?
Chibo Tang, general manager for the Alibaba Hong Kong Entrepreneurs Fund and partner at Gobi Partners China spoke to Calcalist about the lack of Israeli startups' commitments to enter China and the Asian market, and why he hopes this will soon change
Adi Pick
|
15:16 26.04.2020
Israeli companies should look more towards the Asian market, Chibo Tang, general manager for the Alibaba Hong Kong Entrepreneurs Fund and partner at Gobi Partners China, said in a Wednesday interview with Calcalist.
"We'd like to see more Israeli startups intent on expanding into the Chinese market. This can start with them visiting China more often and getting to know the Chinese ecosystem. Most Chinese venture capitalists won't be investing until they see this kind of commitment," Tang said.
"Therefore, we founded Brilliance Ventures in order to not only be the bridge to the Asian market but to assist Israeli companies enter the Asian market with our investments, our professional tools, and expertise in this market," Maimon said. "Our collaborative investment with Gobi Partners China and Alibaba entrepreneurs Fund in HotelMize is only one example of our close relationship with Asia's strongest investors such as ByteDance, TenCent Xiaomi and others. We continue investing in more and more Israeli companies who apply to join the Asian market."
Brilliance Ventures intends to invest in an additional 12 companies, and help them expand into Asia, by the end of 2020.
Tang joined Gobi Partners China in 2009. Gobi Partners is an early stage to late-stage venture capital firm focusing on IT and digital media investments in China, Hong Kong, and greater Asia. Gobi Partners has raised 13 funds to date, and has 10 offices throughout Asia, including in Hong Kong—where Tang is based—but also in Shanghai, Beijing, Ho Chi Minh City, Bangkok, Jakarta, Kuala Lumpur, Manila, Tokyo, and Singapore. Gobi has more than $1.1billion in assets under management.
"Israel is like Hong Kong, small on its own but with great tech that can be scaled if given the right partners," Tang said.
Brilliance Ventures is a Israeli-based venture capital fund focusing on investing in mid-later stage technology companies with high growth potential in Asia Pacific followed by a value-add collaboration with portfolio companies.