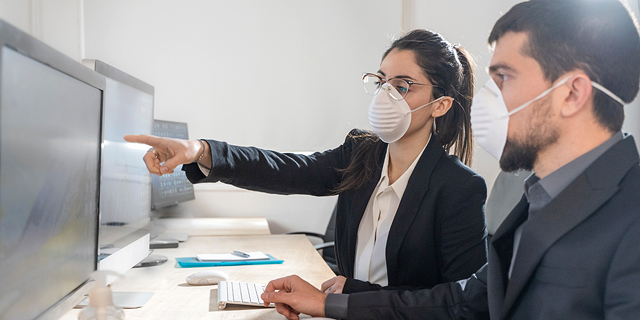 CTech's Sunday Roundup of Israeli Tech News
Top insights by the Israeli tech sector's eyes and ears in the U.S.; Coronavirus lockdown in Israel was unnecessary, say three Hebrew U professors
Interview | Top insights by the Israeli tech sector's eyes and ears in the U.S. Inon Elroy, Israel's economic attaché to the East Coast, tells CTech the economic mission continues to look for business opportunities for Israeli companies even during the pandemic while assisting entrepreneurs in need.
Read more
Coronavirus | Coronavirus lockdown in Israel was unnecessary, say three Hebrew U professors. The number of confirmed coronavirus cases in Israel now stands at 15,398 but recoveries have exceeded new diagnoses for the 10th day in a row.
Read more
Solving the coronavirus conundrum with complexity science. MIT-trained physicist Yaneer Bar-Yam is an expert at predicting the unpredictable, and believes the only way to stop Covid-19 is with a strict five-week lockdown. Read more
A macabre new industry takes root as Covid-19 deaths surge. Bringing Jewish victims for burial in Israel is proving to be a windfall for some. Read more
Opinion | Forcing crowds away from stadiums, Covid-19 gives E-Sports a chance to shine. As with telemedicine and remote learning that have been waiting for their opportunity to break away from their low-tech counterparts, the online nature of e-sports has proven to be a boon, given social distancing requirements. Read more
Winners and losers of the week: welcome to the new, 'new-normal'. The trickle of layoffs in the Israeli tech sector is threatening to very quickly become a flood and indicates that the 'new-normal' will be very different and darker than even the relatively bright-eyed present we're experiencing.
Read more
Covid-19 cutbacks:
62% of Israeli tech employees are worried about their job security. Nearly 30% of employees noted there were already layoffs in the company they work for, and 60% said that they are expecting additional layoffs in the next months due to the pandemic. Read more
Elbit places 300 employees on unpaid leave. Israeli defense contractor says it is applying a balanced and precise approach to minimize the effects of the coronavirus crisis on the company.
Read more
Israeli surveillance company Verint reduces employees' wages and sends others on unpaid vacation. The company is sending dozens of employees from its Israeli offices on unpaid leave. Read more
It's not easy being green: cannabis company Syqe to fire 10% of workforce. Manufacturer of medical marijuana inhaler firing 10 workers, sending 10 more on unpaid vacation. Read more
Unmasking quarantine dodgers: facial recognition startup Corsight AI raises $5 million. The company has developed the ability to recognize faces even if they are hidden by face masks, protective goggles, and plastic face shields—common wear during the Covid-19 pandemic.
Read more