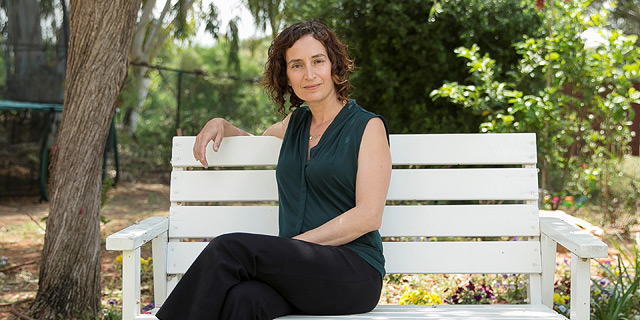 Top Startups
"As the Crisis Entrenches, We're Showing Companies Where They Can Afford to Make Cuts"
Eynat Guez, CEO and co-founder of Papaya Global, shares insights on Covid-19's impact on the global wages ecosystem
Hagar Ravet
|
11:30 30.04.2020
Papaya Global
Product: payroll, payments, and workforce management tools
Year founded: 2016
Founder: Eynat Guez, Ruben Drong, Ofer Herman
Number of employees: 110
Funding: $50 million
Investors: Insight Partners, Bessemer Venture Partners, Dynamic Loop Capital, New Era Capital Partners
On the surface, there seems to be little to no link between the coronavirus (Covid-19) crisis and global wage payments, but many international companies today are facing some surprising logistical problems.
"Companies are far more decentralized, and this trend will only be strengthened by the crisis: Up until now, the approach was that things could be done remotely with no on-the-ground crews necessary, but now that corporate flights are on hold, companies are discovering they actually require local representatives. Even young startups with 20 employees already operate in two countries," explained Einat Guez, CEO and co-founder of Papaya Global. Problems arise, she said, because remote employees' wages are managed from the corporate headquarters and each country has different laws and regulations. Companies that employ workers in numerous countries face difficulties coordinating all the variables on the same system. Papaya Global strives to fix that problem. Its proprietary technology groups together all the wage data on one simple platform, a task that companies in the past were forced to complete by hand. It also provides insights into the company's wages and employment data, no matter where the workers are located. Papaya Global counts cybersecurity company Checkmarx Ltd., gig marketplace Fiverr Int. Ltd., Nasdaq-listed information security company CyberArk Software Ltd., and Nasdaq-listed website building company Wix.com Ltd. among its Israeli clients and Unilever, Toyota, and Github among its international customers. Alongside the ability to regulate global payments, Papaya's system also solves the problem of data protection. "We have two large clients in the organization, the financial department and the security department. It contains all of the employees' most sensitive information, from their bank account to their identification numbers. Manual management of such information is not in the employee's best interest and is in violation of international privacy regulations," said Guez. When all the data is concentrated in one place you can also provide insights on things like wage discrimination. "That's right. We believe that all the data should be presented. In the U.S., for example, the issue of workplace diversity is extremely important and we have a dashboard that maps that out for our clients. Our solution provides our clients with access to many different reports. It became even more relevant during the coronavirus crisis because we are giving decision-makers better tools. If a company wants to carry out pay cuts, a major expenditure in most organizations, our system shows where the biggest expenses are and where they can make the needed cuts," explained Guez. Papaya has also recently set up a dedicated newsroom for the Covid-19 crisis, concentrating and updating information on global labor laws. "There is a huge difference between countries' method of coping with the crisis," Guez said. "Italy, for example, doesn't permit companies to lay off employees, because they can't take on massive numbers of unemployed. Singapore automatically transferred funds to companies to cover wages. We've put together a section of our website that answers all those questions." Like all other companies these days, Papaya Global is also experiencing a transition to remote work practices. "Early on we decided that we would not fire or cut the salaries of our employees. We even went so far as to cut down on required working hours for employees with dependents, to 6.5, without reducing pay, so they know we are committed to them. As a result, we gained a more committed workforce. To enable that, we cut back on other things. At the end of the day, the crisis taught us that there is more than one way of doing things."
Papaya Global was featured in Calcalist and CTech's 2020 list of Israel's most promising startups.
Click here for our selection of 2020's
most promising cybersecurity startups
Click here for our selection of 2020's most promising logistics and e-commerce startups
Click here for our selection of 2020's most promising unicorns
Click here for our selection of 2020's most promising medtech startups
Click here for our selection of 2020's most promising deep tech startups
Click here for our selection of 2020's most promising entertainment and media startups