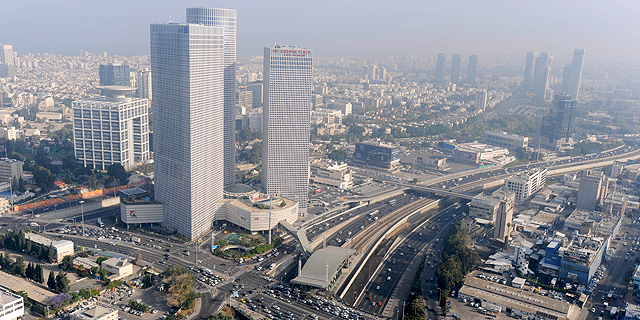 CTech's Thursday Roundup of Israeli Tech News
"Fake information is one of the worst side effects of Covid-19"; JoyTunes wants to help you become a better version of yourself, says CEO
Top Startups:
"Fake information is one of the worst side effects of Covid-19."Guy Nizan, the CEO of cybersecurity startup IntSights spoke to Calcalist about how hackers try to exploit the coronavirus pandemic—and how his company stops them. Read more
JoyTunes wants to help you become a better version of yourself, says CEO. Yuval Kaminka, CEO of the Tel Aviv-based music education company, says making controversial business decisions made JoyTunes the company it is today. Read more
The unicorn staying true to its Israeli roots. Monday.com is arguably the biggest unicorn in Israeli high tech, but its founders Roy Mann and Eran Zinman have no intention of relocating from Tel Aviv. Read more
"As the crisis entrenches, we're showing companies where they can afford to make cuts."Eynat Guez, CEO and co-founder of Papaya Global, shares insights on Covid-19's impact on the global wages ecosystem.
Read more
Top cybersecurity startup Axonius says Covid-19 drove customers their way. CEO Dean Sysman describes what steps his company took to survive and grow despite the global pandemic. Read more
European Investment Bank, Israel Innovation Authority to collaborate on medical investments. As part of the collaboration, European Investment Bank has provided Pluristem GmbH, the German subsidiary of Israel-based medical company Pluristem, with a debt loan of €50 million (approximately $54 million).
Read more
Car data broker Otonomo raises $46 million. Otonomo develops ways to monetize data collected by smart cars, acting as a middleman between carmakers and third-party companies that offer automotive-related services. Read more
Passwordless authentication startup Secret Double Octopus raises $15 million. The Israel-based company offers a solution that do away with passwords in favor of key-less authentication. Read more