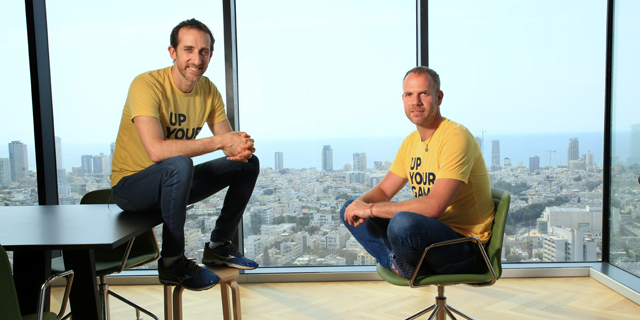 Top Startups
Logz.io Aims to Help the World Log Into the Future
The company's open code system is an essential tool for programmers worldwide looking to see where they may have gone wrong
Hagar Ravet
|
15:52 30.04.2020
Logz.io
Products: machine data analytics platform
Year founded: 2014
Founder: Tomer Levy
Number of employees: 220
Funding raised: $100 million
Investors: 83North, Openview, General Catalyst
Not only is Logz.io not a household name, but even in the field in which it operates it is quite a mystery to anyone who isn't a programmer. For software developers, however, this is a company and product they can't do without. The artificial intelligence (AI) log analysis startup develops an open code system that uses predictive analytics and machine-learning algorithms to detect and process meaningful data in volumes of information automatically generated by computer servers, applications, and network devices.
"If you place an order on Pizza Hut's website or book on the website of British Airways and there is an error, the company will lose money," said Tomer Levy, the co-founder and CEO of Logz.io, incorporated as LogsHero Ltd. "We are helping developers in these companies make sure that everything is working and that when there is an error, to understand its origin."
Levy has been pleased with Logz's move to remote work due to the pandemic. "Our workflow is very well suited to remote work, especially as most of our employees are programmers who are used to working at home with their laptop and Zoom," Levy noted. "But there is something organizational that changes when you are suddenly not near your employees. We also hired 20 new people just before the pandemic began and they have been working remotely from their first day on the job."
Logz.io was featured in Calcalist and CTech's 2020 list of Israel's most promising startups.
Click here for our selection of 2020's most promising cybersecurity startups
Click here for our selection of 2020's most promising logistics and e-commerce startups
Click here for our selection of 2020's most promising unicorns
Click here for our selection of 2020's most promising medtech startups
Click here for our selection of 2020's most promising deep tech startups
Click here for our selection of 2020's most promising entertainment and media startups