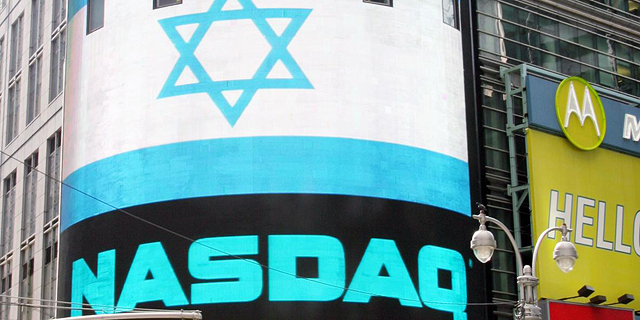 Opinion
Weekly Winners - Israel's 50 Most Promising Startups 2020
These aren't just the winners of the week, but also the companies that are meant to symbolize victory over the virus
Elihay Vidal
|
10:14 01.05.2020
It is not easy to pick out winners in such uncertain times. But with the world economy struggling to cope with one of the most difficult crises in recent decades, good companies have a chance to shine. The list of Israel's most promising startups, compiled by Calcalist's tech reporters and published on CTech on Israel' 72 Independence Day, highlights the 50 companies who have the best chances of exiting the coronavirus (covid-19) crisis unscathed and perhaps even strengthened. These aren't just the winners of the week, but also the companies that are meant to symbolize victory over the virus.
Check out our full list of Israel's 50 most promising startups that we believe will survive and thrive despite the coronavirus turmoil.
Medical technology is one of the sectors that is seeing the biggest boost amid the coronavirus (Covid-19) health crisis. Here are the most forward-looking startups in this promising field, which was only strengthened by the outbreak.
The logistics and e-commerce companies we selected offer solutions to states, organizations, and individuals who found themsleves scrambling to cope with the realities of widespread closures, crippled services and the need to be apart. Here are the most promising Logistics and E-Commerce companies that are working to keep the world economy on the rails amid the Covid-19 crisis.
Using cutting edge homegrown technology, these promising Cybersecurity companies are doing their best to keep us safe at home and at work, even when it's the same place.
Deep tech companies prove that groundbreaking innovation and strong teams can survive even the worst that the coronavirus pandemic can throw at them.
Millions of people around the world glued to their screens with lockdowns and quarantines freeing up a lot of their time. These are the most promising entertainment and media companies.
Crises can come and go, but unicorns are here to stay, so here are the companies that may even benefit from the current circumstances and continue to lead the local tech sector into the future.
Yuval Kaminka, CEO of JoyTunes: we want to help you become a better version of yourself.
Monday.com is arguably the biggest unicorn in Israeli high tech, but its founders Roy Mann and Eran Zinman have no intention of relocating from Tel Aviv.
Dean Sysman CEO of Cybersecurity startup Axonius says: Covid-19 drove customers our way.
Eynat Guez, CEO and co-founder ofPapaya Global says:: As the crisis entrenches, we're showing companies where they can afford to make cuts.
Logz.io open code system is an essential tool for programmers worldwide looking to see where they may have gone wrong