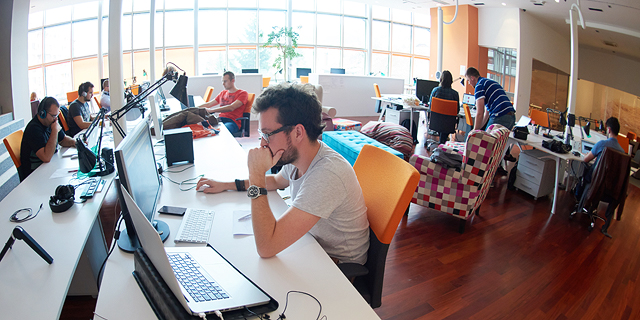 Opinion
Israeli Startups Should Not be Bailed Out
Prominent local investors say the government should hold back on a proposed loan program that would primarily benefit investors and founders, rather than employees
Adam Fisher, Rona Segev, Arnon Dinur, Michael Eisenberg
|
12:31 03.05.2020
The tech sector is the growth engine of the Israeli economy and its continued success is also a source of national pride. In the current environment of coronavirus-related uncertainty and economic decline, it is understandable that politicians and ministry bureaucrats would want to put together an aid package aimed at tech startups, which are highly sensitive to changes in market sentiment and always dependent on new infusions of capital. As a result of the coming economic downturn many startups will close their doors and many more will
lay off
thousands of employees in the coming months. In our opinion, any attempt to stave off the impact of a global economic recession by directly supporting money-losing startups that have just enjoyed the greatest decade in history, will benefit investors and large shareholders in these companies, an outcome that is not only undesirable, but unfair. At the behest of certain local tech sector leaders the government is busy preparing what is effectively a rescue package for startups, hoping that attractive loans will keep startups afloat, indirectly saving jobs. It is not clear whether those drafting the legislation see their goal as saving tech sector jobs or the startups themselves, but the distinction is not a minor one. Considering the vast majority of startups fail, any attempt to stem the decline in the number of startups is not only futile but an abuse of government tax dollars. If there was a straightforward way to prevent tech sector layoffs, we would all be in favor, but the truth is that most of the layoffs are related to the recession and not government ordered travel restrictions. Moreover, ensuring proposed government loans are used to prevent layoffs is impossible for the simple reason that money is fungible and private companies will always prioritize their survival over layoffs. Details of the proposed legislation are still scant, but we believe any loan program would primarily benefit investors and founders, rather than employees, who are most at risk.
tech sector
is to the wider Israeli economy, it is also the most resilient sector. Despite individual personal challenges, startup employees can easily work from home and most have the infrastructure to do so. Startups may be dependent on investment, but startups are not so fragile that they can only pay next month's salaries and rent based on this month's sales receipts. Startups are agile and resilient to changes in everything from customer requirements and competition to changes in fundraising plans. This is why startups can lay off 30% of their workforce and still function and perform at a very high level. Lastly, quality startups always have access to capital at the right price and terms. Because of all of these factors startups are better positioned to bounce back once the economy's travel restrictions are lifted or simply once they've raised their next round of financing. In fact, several of our companies are hiring right now at the fastest pace they ever have.
All macroeconomic cycles are man-made, including this one. Were it not for the interconnected world and the unpreparedness of our governments, this pandemic could have been managed with better results. We could be talking about the coronavirus (covid-19) here or the housing and lending crisis of 2008, or even the tech bubble of 2000. Regardless of the specific cause, we are now at the end of a long macroeconomic cycle. No government plan can stave off a recession and no government plan can make up for lost sales of a business wishing the recession away.
There is an argument that Israeli startups are uniquely dependent on foreign capital, which they can't access due to travel restrictions. This same claim was made in 2008 and still more foreign capital flowed into Israel in the last 12 years than ever before. Moreover, fundraising challenges are a universal problem and not one unique to the tech sector or Israeli tech. San Francisco- based investors can't even visit Silicon Valley startups right now. Additionally, the oft cited statistic on foreign investor dependence belies the fact that most of this foreign investment comes at the later stages when a startup has already proven its viability and is thus less vulnerable to delays in financing or smaller rounds of investment. Raising money over zoom is hard, but it is possible and every one of us is learning how to do exactly that right now. In fact, Zoom itself completed its IPO over Zoom and we believe it will not be the last IPO to do so.