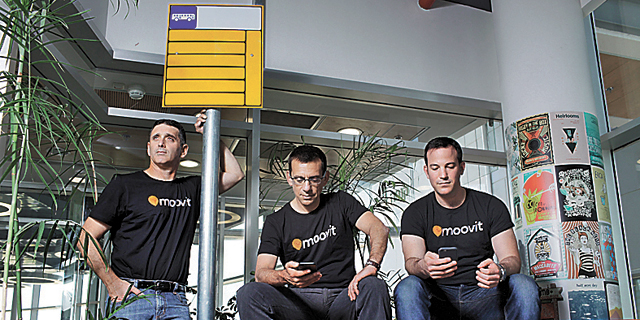 CTech's Sunday Roundup of Israeli Tech News
Intel in talks to acquire Israeli startup Moovit for $1 billion; If you get hacked, avoid the temptation to pay ransomware, says Kaspersky exec
Intel in talks to acquire Israeli startup Moovit for $1 billion. Following its purchase of Mobileye in 2017, Intel will be well placed to manage urban transportation around the globe. Read more
Interview | If you get hacked, avoid the temptation to pay ransomware, says Kaspersky exec. Costin Raiu, the director of the global research and analysis team at cybersecurity and anti-virus provider Kaspersky spoke to CTech about the effects of coronavirus.
Read more
Read more
Israel-based Trax lays off 120 workers in wake of Covid-19 hardships. CEO Joel Bar-El calls it a "sad day" for the retail analytics company that saw substantial growth in 2019.
Read more
Opinion | With Star Wars Day just around the corner, Disney tests the limits of intellectual property. The owner of the well-beloved franchise recently claimed Tweets relating to it are subject to its own terms of service, appropriating users' intellectual rights and igniting a wide discussion on the validity of often unread user agreements.
Read more
Interview | Placer.ai is tracking the real world traffic that moves the economy. With the Covid-19 pandemic ravaging the retail industry, Placer.ai has the data business' need to survive and thrive.
Read more
Top Startups
What does 'most promising' mean when it comes to startups in the Covid-19 age? Calcalist reporters Hagar Ravet and Meir Orbach break down the considerations for compiling this year's list of Israel's top 50 startups.
Read more
Opinion | Startups urgently need to be put on life support. To secure the industry's future, along with its contribution to the state's economy, the Israeli government must set up a fund dedicated to young companies that are completely dependent on venture capital funding.
Read more
Opinion | Israeli startups should not be bailed out. Prominent local investors say the government should hold back on a proposed loan program that would primarily benefit investors and founders, rather than employees.
Read more
Interview | Logz.io aims to help the world log into the future. The company's open code system is an essential tool for programmers worldwide looking to see where they may have gone wrong.
Read more
Interview| Tyto Care wants to be your doctor's eyes and hands. Tyto Care's digital stethoscope seems to have been created specifically for the coronavirus crisis, allowing patients to seek medical care and perform tests without leaving their homes.
Read more