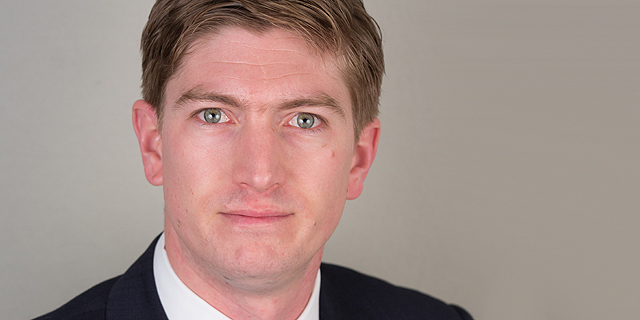 Opinion
Telemedicine, Which Gained Momentum due to Covid-19, Will be with us Long After it Recedes
Just as what counts as normal in our day-to-day lives may be changing, what counts as normal in healthcare provision will also change
Lachlan Towart
|
19:08 06.05.2020
The Coronavirus (Covid-19) pandemic has upended daily lives around the world. With tentative signs that we have passed the first peak of cases in many countries, it is worth pausing to ask which of the changes observed in the past two months will stay with us after the crisis. Within healthcare provision, one change that is here to stay is the surge in the use of telemedicine. Hospitals and doctors have sought to keep non-critical patients out of overcrowded hospitals, both to prevent infection transmission and to preserve supplies of protective equipment. Many users – and physicians – are new to this way of interacting: while telemedicine was already widely available under many U.S. commercial insurance plans, for example, prior to the pandemic only around 10 percent of patients had actually used it. This lower utilization reflected a lack of awareness and in some cases a reluctance to try something new. Both have now changed.
study
published in 2018 by Verily, Google's healthtech subsidiary, assessed patients' cardiovascular disease risk by viewing retinal scans using a machine-learning algorithm. The algorithm's accuracy in detecting patients likely to suffer from heart disease within five years approached that of traditional diagnostic methods.
These examples illustrate just some of the ways the staggering amount of health data can be used. On UBS estimates, 5% of all data in the world comes from the healthcare system, and how to better employ it is an increasingly urgent question.
Alongside the growth of digitization in healthcare, we see two other trends. First, patients are becoming more involved in decisions about their care, thanks to the easier availability of health data. And second, payers – both governments and private insurers – are paying ever more attention to value for money in their healthcare budgets. Digitization helps facilitate both consumerization and value-based reimbursement, as they both demand data on which to base decisions. These changes are not without risk. Health information is personal and sensitive. Its greater accessibility online poses real privacy risks that must be managed by industry and regulators. Controlling the legitimate use of health data, while preventing its theft and misuse, will not be trivial. Questions of responsibility also arise, as more decisions are influenced by or delegated to software. We all hope for a return to a sense of normality soon. But just as what counts as normal in our day-to-day lives may be changing, what counts as normal in healthcare provision will also change. We think telemedicine is here to stay, in one form or another. Wider adoption of technology in healthcare will threaten incumbents who fail to keep up. But it will also present opportunities to companies and investors willing to adapt.
The writer is an Equity Analyst, European Investment Office, UBS Global Wealth Management
Disclaimer: This publication is intended for information only and is not intended as an offer to buy or a solicitation of an offer. Furthermore, this publication is not intended as an investment advice and/or investment marketing and is not replacing any investment advice and/or investment marketing provided by the relevant licensee which is adjusted to each person's needs.
It should be noted the author of the article and/or UBS Wealth Management Israel Ltd. and/or any of the UBS AG affiliated entities may have a special interest in the topics mentioned in the article, as defined in the Regulation of Investment Advice, Investment Marketing and Investment Portfolio Management Law, 1995.