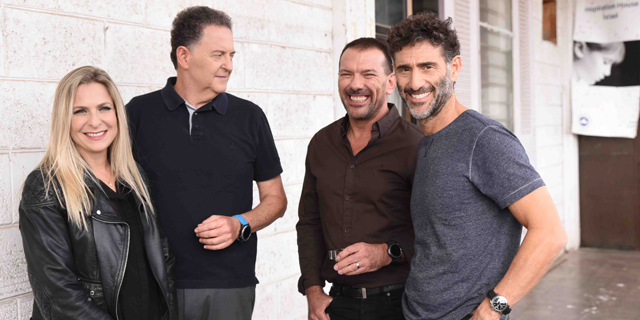 Qumra Capital Sells $80 Million in Holdings to StepStone Group
Among the companies whose holdings were sold to StepStone are Fiverr, JFrog, AppsFlyer, Riskified, and Minute Media
Meir Orbach
|
12:15 07.05.2020
Israeli growth capital fund Qumra Capital has sold $80 million worth of holdings in its portfolio companies in a general parnter-led secondary transaction to the Californi-based equity firm StepStone Group, according to a blog post published by Qumra Managing Partner Erez Shachar. The money will be paid to the investors of Qumra's original fund as an initial exit of sorts.
went publi
c nearly a year ago, all the other companies are privately owned with Qumra as their leading investor. In his statement on the firm's website, Shachar wrote that the goal of the sale was to create liquidity, and that they had chosen to sell to StepStone after a "competitive process with several leading investment firms."
Qumra raised its first late-stage venture fund, managing $100 million, in 2013. "Israel, at the time, was considered a hotbed for innovation and early-stage investments, but not for growth-stage investments," Shachar wrote in his post.
Shachar wrote that the deal with StepStone was completed remotely in light of the Covid-19 limitations, with everyone working from home.
Due to the decrease in public offerings in recent years, many funds are looking for ways to liquidate their holdings in veteran portfolio companies and profit from their high valuations. A significant portion of the funds sold their holdings to other venture capital funds, for example, Israeli venture capital fund Genesis Partners, which sold a majority of its holdings in its fourth fund to New York-based venture capital and private equity firm Insight Venture Partners for hundreds of millions of dollars in February 2019.
Qumra Capital currently runs two funds totaling $250 million. Other partners include Boaz Dinte, Sivan Shamri Dahan, and Daniel Slutzky, who also functions as its chief financial officer.