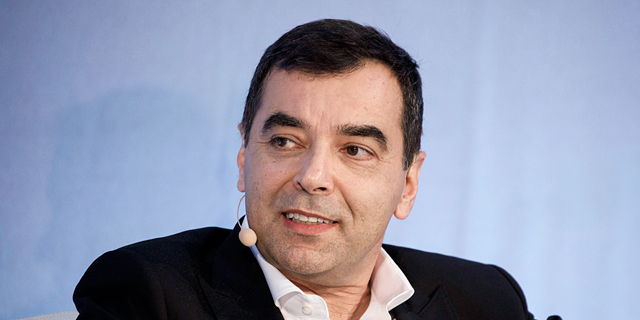 Mobileye's Shashua Buys Out Marius Nacht to Become Sole Controlling Shareholder of Israel's Digital Bank
CEO and founding partner of Mobileye and senior vice president of Intel will invest another $30 million in addition to the $30 million he had previously committed to
Amnon Shashua, CEO and founding partner of Mobileye and senior vice president of Intel, is now also the sole owner of Israel's Digital Bank. Shashua and partner Marius Nacht informed the Bank of Israel on Wednesday that Shashua is taking the helm at the bank following Nacht's decision to "focus on new, meaningful healthcare and biomed ventures," according to the bank's press release.
Following the sale of Nacht's controlling stock to Shashua, the latter will become the sole controlling shareholder with all the responsibilities this entails with respect to the bank and the Bank of Israel. These responsibilities include, among others, investing $30 million in addition to $30 million he had previously committed to invest. The new arrangement is pending the Bank of Israel's approval.
"The past few months reinforced my passion for making technological revolutions that would shape the new financial-consumer reality post the Covid-19 crisis," said Shashua, who has had a busy week after leading Mobileye's takeover of Moovit at the start the week. "I am convinced that the Digital Bank offers a unique opportunity for implementing a significant transformation of the economy and taking the financial industry to a better technological future for consumers."
The Digital Bank is set to start operations in the second half of 2021, with the bank currently completing the configuration of its products, services, and regulatory work processes and setting up its various departments, including customer support and service, banking operating teams, and more. The bank is also completing the process of becoming a member of the Tel Aviv Stock Exchange.
The Digital Bank, which is a provisional name, is the first independent bank established in Israel in over 40 years. The bank has recruited dozens of new employees over the past two months, mainly for software development and data positions.