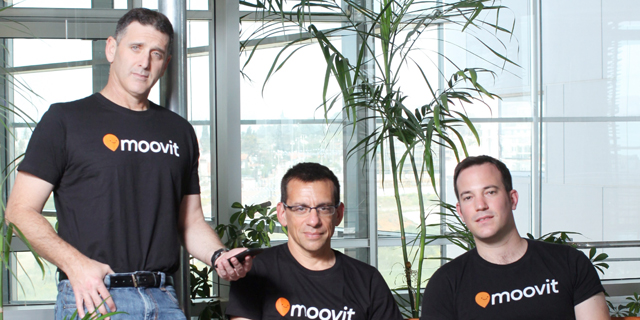 Winners and Losers of the Week: Moovit Walks Away With the Win
A selection of this week's winners and losers by CTech's Editor
Elihay Vidal
|
12:35 08.05.2020
This week's big winner is undoubtedly Israel-based public transit navigation app developer Moovit, which was acquired this week by Intel Corporation for $1 billion. What makes this deal a classic winner is the fact that the deal was signed at the height of the coronavirus (Covid-19) crisis. Nir Erez, the CEO, and co-founder of Moovit told Calcalist that the deal with Intel was closed within a month and, in accordance with restrictions due to the virus, was completed entirely on video meetings, including the signing of the deal and the company meeting that announced it with Mobileye CEO Amnon Shashua.
Another winner this week that proved the Israeli tech sector's resilience to the global health and economic crisis is Israeli cybersecurity company CyberX that is in negotiations to be acquired by Microsoft for an estimated $170 million. Cyber X was founded in 2013 by Nir Giller and Omer Schneider, graduates of the Israel Defense Force's Center for Encryption and Information Security. The company has raised a total of $48 million to date from investors such as Northwestern Venture Partners, which led their last round in March, and Glilot Capital Partners, Flint Capital, and OurCrowd.
On the losers side this week is a growing list of Israeli tech companies that are being forced to cut manpower due to the coronavirus crisis. The situation in Israel at this stage is better than that of technology companies in many other countries, but it is clear to everyone that as the global crisis continues, Israeli companies, most of whom rely on the global market, will be forced to make more painful cutbacks.
Israel-based Trax Lays Off 120 Workers in Wake of Covid-19 Hardships - Read more
Mapping Company HERE Puts Dozens of Employees in Israel on Unpaid Leave - Read more
Matrix IT Sends 1,000 Employees on Unpaid Leave And Cuts Exec Wages - Read more
This week's top deals:
Mobileye's Shashua Become Sole Controlling Shareholder of Israel's Digital Bank - Read more
Qumra Capital Sells $80 Million in Holdings to StepStone Group- Read more
Japan's Sumitomo Corp. Announces $100 Million Israel Focused Fund - Read more
Private-equity Fund Fortissimo Leads $12 Million GigaSpaces Funding Round - Read more
Cloud Security Startup Orca Security Raises $20 Million in Series A Round - Read more
Fintech Company Zeitgold Raises 27 Million Euros in Series B Funding Round - Read more
Ad-Blocking Startup Namogoo Acquires Customer Incentive Startup Personali - Read more