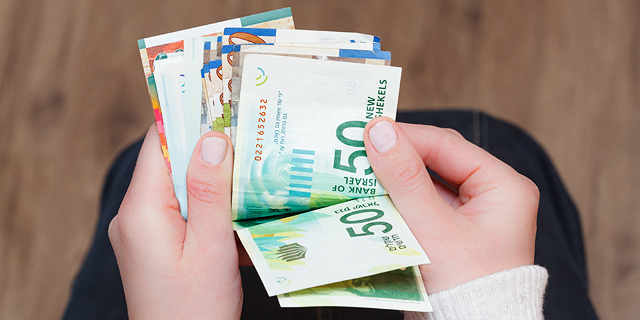 List
6 Startups to Help You Pay Your Bills
These Israeli startups can help relieve some of the headaches from one of the most hated parts of running your small business — payments
The coronavirus (Covid-19) pandemic has led to billions of people in quarantine or self-isolation, and millions of businesses shuttering their doors — at least for the time being. While many have been turning their independent businesses online, the daunting tasks of managing bills or processing refunds has not become any easier.
When it comes to innovating all things relating to payments and payroll, the following six startups can help make the dreaded tasks just a little easier.
Year founded: 2010
Number of employees: 280
Funding: $146 million
Tipalti Solutions Ltd. offers its cloud-based payment automation service to companies that need to focus on growth and require an easy to operate solution for managing suppliers. Among Tipalti's clients, however, are also giants such as Twitter and Airbus SE, or Amazon's Twitch, which started using its services early on and continued to do so as it grew from 200 employees to several thousand.
Papaya Global
Year founded: 2016
Number of employees: 110
Funding: $50 million
Papaya Global Ltd.'s technological solution replaces companies' traditional payroll assignments with a single, easy to use service. It allows multinational companies to oversee their wage management while taking into account various regulations depending on the worker's geographic location. This feature became particularly relevant with the outbreak of the coronavirus pandemic and its impact on remote work, unpaid vacation leaves, and pay cuts and layoffs. Papaya Global set up a dedicated newsroom to inform clients and the public about employment laws around the world. Zooz
Year founded: 2010
Number of employees: 70
Funding: $35 million
Zooz provides customers with a payment platform that consolidates and analyzes all payment data, enabling the personalization of services. Zooz is headquartered in central Israel and has additional offices in Berlin and San Francisco. The company's service also enables customers to manage and optimize multiple payment providers through a single platform.
Rapyd
Year founded: 2015
Number of employees: 280
Funding: $180 million
Rapyd Financial Networks Ltd. develops infrastructure for payment services and offers a payment service that enables the transfer of electronic funds across borders through bank transfers, digital wallets, cash, and other means of payment. Rapyd is an interesting example of a company that managed to take advantage of the coronavirus crisis for growth.
The field of fintech is among the areas that suffered the worst blow in the recent crisis and one of the consequences will be a wave of companies affected by the crisis that are acquired by companies—such as Rapyd—with money in the bank. Zeitgold
Year founded: 2015
Number of employees: 100
Funding: $55 million
The artificial intelligence accounting automation system developed by Zeitgold provides solutions to small businesses such as coffee shops, restaurants, retailers, and repair service companies. The company's app enables managers to carry out tasks like bookkeeping, payroll management, invoicing, and billing.
Business owners scan receipts and invoices using the Zeitgold app and the software automatically matches the documents with bank account transactions. All documents and data is then automatically transferred to their tax advisor.
Payoneer
Year founded: 2005
Number of employees: 1,400
Funding: $305 million
Payoneer provides online money transfer and digital payment services, operating in accordance with the American standard. Users can pay and receive funds via several methods, including credit cards, debit cards, electronic wallets, and bank transfers. The company lists Airbnb, Google, and Amazon as customers.