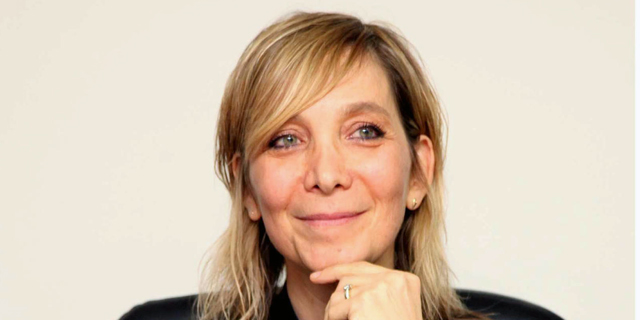 Facebook Won't Fudge Censorship Oversight, Qumra Sells $80 Million in Holdings and Juganu Revolution in Today's Roundup
Emi Palmor was recently appointed as one of the 20 founding members of Facebook's Oversight Board
Facebook won't fudge content oversight, says Israeli legal expert. Emi Palmor, former director-general of Israel's Ministry of Justice, was recently appointed as one of the 20 founding members of Facebook's Oversight Board. Read more
Qumra Capital sells $80 million in holdings to StepStone Group. Among the companies whose holdings were sold to StepStone are Fiverr, JFrog, AppsFlyer, Riskified, and Minute Media. Read more
Interview | Juganu wants to light the way forward in the digital revolution. With investments from telecom giants Comcast Ventures and Amdocs, Israeli startup Juganu is aiming to revolutionize light and connectivity through an innovative solution. Read more
7 startups to help you pay your bills. These Israeli startups can help relieve some of the headaches from one of the most hated parts of running your small business — payments.
Read more
Cloud security startup Ermetic raises $10 million. Ermetic develops an analytics-based service that prevents cloud data breaches by automating the detection and remediation of identity and access risks in cloud offerings from Amazon, Google, and Microsoft.
Read more
Mobileye's Shashua buys out Marius Nacht to become sole controlling shareholder of Israel's Digital Bank. CEO and founding partner of Mobileye and senior vice president of Intel will invest another $30 million in addition to the $30 million he had previously committed to.
Read more
Mapping company HERE puts dozens of employees in Israel on unpaid leave. The company's Israeli operation employes 250 people and develops smart mobility management systems for taxi companies, cultural institutions, enterprises, and private individuals offering transportation or shuttle services.
Read more
Opinion | Mangrove Capital exec says Israeli tech does not need a bailout but could definitely use a slight nudge. Roy Saar responds to fellow investors who called on the Israeli government to refrain from bailing out startups. Read more
Opinion | Telemedicine, which gained momentum due to Covid-19, will be with us long after it recedes. Just as what counts as normal in our day-to-day lives may be changing, what counts as normal in healthcare provision will also change. Read more