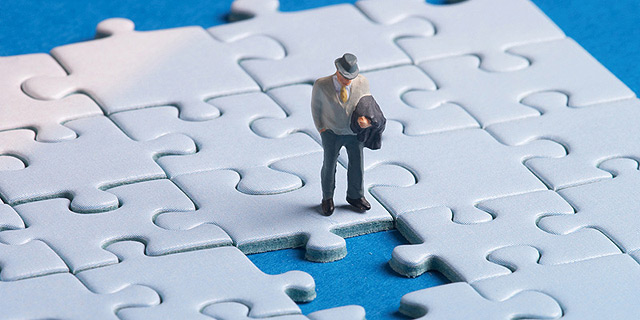 In the Covid-19 Era, These Companies Choose Reassignment Over Layoffs
As the financial crisis brought on by the pandemic brings many companies to let skilled personnel go, many opt to utilize their existing workforce in new ways, hoping to preserve it for the day after coronavirus
Maayan Manela
|
11:29 18.05.2020
Cutbacks, layoffs, and unpaid leaves have become
a reality for many employees and employers
in the past few months. The swift changes brought about by the coronavirus (Covid-19) outbreak forced organizations to adapt quickly and make the best use of their existing talent. While some companies shuffled employees between departments and roles simply to preserve the team, others did so because they needed to continue to function with a limited workforce. If, until recently, reassigning employees within the organization was considered an effective tool to help them develop and find new career and promotion opportunities, now, as the crisis unfolds, it appears to be a vital tool for the survival of the organization itself.
At information technology company Ness Technologies Inc., which employs over 3,000 people employees were transferred from clients who froze their business activity to clients that had increased demand, in order to minimize the need for unpaid leaves. Some of Ness' employees, for example, were tasked with setting up computer infrastructure for Israel's national emergency medical service Magen David Adom, one of the company's regular clients, which has seen an understandable surge in business.
According to Efrat Shapira, senior vice president of human resources at Ness, since existing employees are already familiar with the corporate culture, the team, and the company's organizational tools, their ability to quickly fill a new position is better than that of a new employee. "Reassignment offers new career prospects within the company and helps maintain the skilled workforce," Shapira said. It also serves to show employees that promotion opportunities do not come just by moving up the ladder but can also be achieved through a professional shift sideways, she added. The Israel offices of payment technology company VeriFone Systems Inc. also opted to retrain employees from departments whose activity had diminished due to Covid-19 in order to transfer them to the development and innovation departments. The reassigned employees assist the existing development teams and have the advantage of prior knowledge of the company's products. "These employees show extraordinary creativity, problem-solving skills, and productivity compared to new employees coming from outside the company," Moshe Ofry, director of software engineering at Verifone Israel, told Calcalist. "Reassigning employees from different departments helps us both keep talented workers in-house and preserve business ties with clients," he added.
For all of these employees, reassignment means they get to keep a job during a difficult time but while for some of them the new role serves as a promotion, for others it is nothing more than a compromise to help them survive the crisis, which can hardly be regarded as a step up.
According to Mordechay, knowing which employees can and should be reassigned and to which departments requires knowing the employees, their skills, and their capabilities, on the one hand, and the actual needs of the various departments, on the other.
Mapping out the organization's needs alone is not enough, Mordechay said, the company must also understand its employees' career goals in order for the move to be successful. "This allows organizations to make better use of employees and get to keep them, even after the crisis is over," he added.