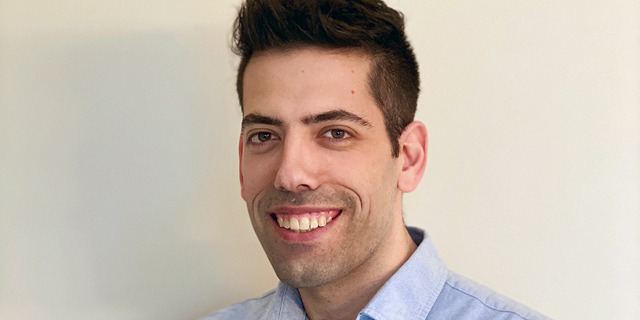 Interview
Sued Cybereason Employee says Company Lied About him to Prevent Move to Competitor
After resigning from his position at cybersecurity company Cybereason, Yonni Shelmerdine had to see his former employer in court, facing allegations of trade secret and intellectual property theft that he says sullied his good name
Meir Orbach
|
17:53 18.05.2020
Up until several weeks ago, Yonni Shelmerdine, was a private individual, completely unknown to the press or anyone outside his familial, social, and professional circles. Then, however, when his former employer, Boston-headquartered cybersecurity company Cybereason Inc., filed lawsuits against him, in both Tel Aviv and Massachusetts, he lost his shield of anonymity, as reports began to pour to the press.
In its lawsuits, filed in April, Cybereason claimed its former director of product management had taken internal documents from his company laptop with him when he left to join SentinelOne (incorporated as Sentinel Labs Inc.), which it considers a direct competitor.
Cybereason asked the court to prevent Shelmerdine from starting at his new job until the end of a non-compete clause period, as he was deeply involved in the development of its product and knew its most intimate details.
Born in the U.K., Shelmerdine immigrated to Israel at the age of 10 and now resides in the U.S. His excitement in taking on a new position as SentinelOne's senior director of product management appears to have been overshadowed by the legal entanglement. "It was hard for me to believe that a workplace that I have put so much blood, sweat, and tears into was saying such things about me," Shelmerdine told Calcalist in an interview. "They said I ran the whole development operation in bad faith."
The lawsuit was finally settled out of court, with Shelmerdine committing not to compromise Cybereason's trade secrets and not to approach any of its clients or employees within the next six months.
A veteran of Unit 8200—the Israeli military's equivalent to the NSA— Shelmerdine was previously a product manager at Lacoon Mobile Security, which was acquired by Check Point Software Technologies Ltd. in 2015. Shelmerdine stayed with Check Point for another two years before joining Cybereason in 2017, first taking a position in Tel Aviv and then relocating to Boston. When he moved to the U.S. his job was focused on marketing, conventions, analyst panels, and other market-oriented activity, Shelmerdine said.
Shelmerdine said that before he resigned he approached his managers several times to share his personal feelings towards the work and the company and claimed he even told them he was considering taking a job at SentinelOne, in order to test the water. "I wanted to see if naming the company would get a different reaction." Since no reaction was received, Shelmerdine said, he felt there was no issue. "I felt that the best decision for me, both personally and professionally, was to continue my growth at SentinelOne," he said. "I had given Cybereason a substantial period in my life and decided it was time to move on."
In its lawsuits, Cybereason said it offered Shelmerdine an appointment as vice president and agreed to match the terms of employment offered to him by SentinelOne. Cybereason also claimed to have made an alternative offer, agreeing to pay him in full for four months in which the company would help Shelmerdine find a job at a different company it did not consider a direct competitor. "I think I am a good product manager, even a very good one, but I cannot be the judge," Shelmerdine said.
Shelmerdine said he did not know what Cybereason's motives were for wanting him to stay so bad and claimed not all of the offers the company referred to were actually made. "A lot of the facts they stated were absolute lies," he said. "Most of the details that appeared in the affidavit were lies."
Shelmerdine did say that Cybereason made him several offers to stay which he considered as a sign of "respect to a former workplace who I thought respected me back." He then turned the offers down.
Over the six month period prior to his resignation, Shelmerdine received no offers from Cybereason and the company did not seem to be concerned, at the time, by his intent to take a job at this specific company, Efraim Harari, SentinelOne's chief legal and trust officer, told Calcalist. "The significance of the offers they did make is less about what they offered and more about the timing," he said.
Shelmerdine sees Cybereason's persistence to sue him in two different countries as an act of intimidation, meant to discourage other employees from leaving. Harari, however, has a different explanation. There was no non-compete clause and the court in Tel Aviv rejected Cybereason's claims of intellectual property theft and refused to rule against Shelmerdine's employment at SentinelOne, he said. "They were not acting in good faith when they appealed to a U.S. court to assist in their trial in Israel when the court required no assistance," he added. "They were pretending as if the court was unable to gain testimony and were using two judicial systems to their advantage."
According to Harari, Cybereason is concerned by SentinelOne's progress and chooses to rage its battles on the backs of former employees. "They treated my client brutally, forcing him to defend himself and his family against the press," Harari said. "His personal integrity was on the line," he added.
The decision to resolve the matter outside of court was in Shelmerdine's best interest, Harari said. "We have no interest in its customers or its other employees, we do not need anything from Cybereason," he added. "There is no need to fight over employees," he said, "if someone chooses to move to another company and they do not take any trade secrets with them, then it is well within their rights."
One of Cybereason's claims or insinuations was that Shelmerdine reformatted his computer to prevent it from knowing whether he copied company documents. Shelmerdine, on his part, said he used a common Mac software to delete his personal information and files before returning his laptop to the company.
Shelmerdine said he did not consider passing on the job at SentinelOne, despite the lawsuit. "I knew I did nothing wrong and I knew some people at SentinelOne who did credit to the company and its management," he said. "The past month has been a burden and I would not wish it upon anyone," he said, "but at no point did I tell myself I should not have gone through with it."
Shelmerdine admitted he was afraid for his reputation but that anyone who knew him also knew none of the accusations could be true. "If I weren't afraid for my good name, then I guess that would mean what they wrote was true," he said.
In the end, if Cybereason had not gone public, Shelmerdine said, he would have had no problem agreeing to everything the company asked of him. "There are international laws protecting intellectual property and I have no interest in harming Cybereason," he said. "I would be happy to see it succeed."
The main disagreement when it came to the settlement revolved around Shelmerdine's options in the company. "At first, Cybereason insisted he could not exercise his options but we were very clear about not signing an agreement under these terms," Harari said.
For Shelmerdine, the most important thing now is getting his life back on track and returning to blissful anonymity. "I never wanted to make headlines," he said.
Responding to Calcalist's request for comment, Cybereason stated that Shelmerdine's case was an exceptional case of non-ethical behavior and complete disregard for basic trust principles.
"That is why we had to take legal actions, for the first time in the company's history, to prevent the theft of intellectual property and trade secrets by a direct competitor," Cybereason said. "We stand behind the claims in the lawsuit and the fact that Yonni Shelmerdine agreed to extensive limitations as part of the settlement speaks for itself. Cybereason will continue to nurture a work environment encouraging excellence, innovation, and creativity."