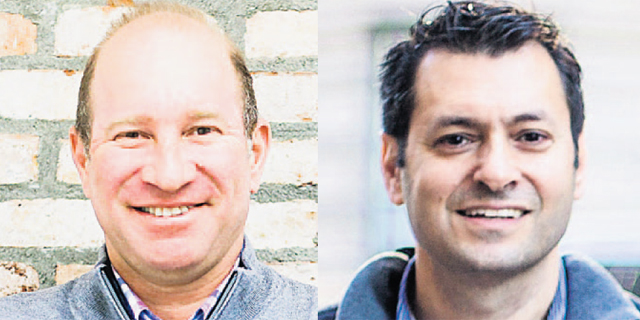 Online Used Car Merchant Vroom Wants to Raise $100 Million on Nasdaq
According to its prospectus, the New York-based company made $1.2 billion in revenue in 2019, reporting a total of $143 million in net loss
Meir Orbach
|
16:30 19.05.2020
New York-based online used-car retailer Vroom Inc. expects to raise $100 million in its upcoming initial public offering on Nasdaq, according to a prospectus it filed to the U.S. Securities and Exchange Commission (SEC) on Monday.
Vroom was founded in 2014 by Israeli-born Elie Wurtman and Allon Bloch, Wurtman currently heads Jerusalem-based PICO Venture Partners, one of the top investors in the company that has raised over $800 million to date.
Vroom develops an online direct-to-consumer platform that offers low-mileage reconditioned vehicles. Vroom also offers buyers optional financial aid for the acquisition as well as insurance through its partners.
The company reported it buys its vehicles from a wide variety of vendors, including car rental companies, private consumers, and auctions. Parties looking to sell their car to Vroom can send pictures and details through the company's website and receive an offer. The purchased cars are then collected by Vroom, reconditioned, and sold through the app.
In its prospectus, Vroom reported $1.2 billion in revenue for 2019, a 39% increase compared to $588 million in 2018. The company reported a net loss of $143 million in 2019, compared to $85.2 million the year before.
For the first quarter of 2020, Vroom reported $375.8 million in revenue and $41.1 in net loss, compared to $235.1 million and $27.1 million respectively for the same period last year. Due to the global coronavirus (Covid-19) outbreak, Vroom has seen a significant 15% year-over-year drop in business in March, the company said.
Vroom estimated the U.S. used car market generated some $841 billion in 2019. The company stated just 0.9% of the 40 million transactions made last year were e-commerce deals, making the industry ripe for disruption.
Vroom previously had a research and development center in Israel, which was shut down in 2016. In 2015, it acquired competing company Texas Direct Auto.