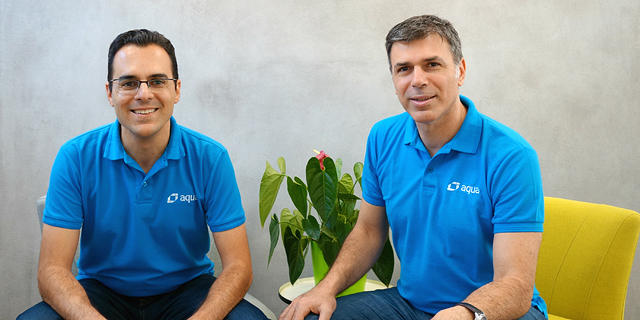 Aqua Security Raises $30 Million in Round Led by Greenspring Associates
Aqua Security, whose previous round in 2019 was twice as large, combines machine learning algorithms and threat research to offer an advanced security service for container-based, serverless, and cloud-native applications
Meir Orbach
|
16:34 20.05.2020
Tel Aviv-based cybersecurity startup Aqua Security Software Ltd. has raised $30 million in a round led by Owings Mills, Maryland-based venture capital firm Greenspring Associates. The latest round brings Aqua Security's total funding raised to around $130 million. Existing investors Insight Partners, TLV Partners, and Lightspeed Ventures Partners also participated in the round but two of Aqua Security's leading backers in the past, Microsoft and Check Point Software Technologies Ltd.'s co-founder Shlomo Kramer, did not partake.
a round led by Insight.
. According to Davidoff, the previous round included a secondary offering element and some $15 million of the sum were used to buy out seed investors. "We have money in the bank to use to expand our offering and for mergers and acquisitions," Davidoff said. "The current funding is what we need for the company and the time felt right," he added. The company intends to use the funding to expand its development centers in Israel and India, he added. "This round was made at a very high company valuation, which was not a fit for Microsoft and Kramer's investment profiles," Davidoff said. Both still have board memberships and hold a substantial stake in the company, he added. Greenspring Associates, which led the current round, is a late-stage firm and they are also actively invested in funds, including TLV Partners, which is another of Aqua Security's investors, Davidoff said. On top of the health menace, a lot of things changed due to Covid-19, for both the short and long term, Davidoff said. "A large portion of our marketing activity is done in conferences and events and 50% of our marketing budget is allocated to these events," he explained. "When all of a sudden there were no events and meeting clients face-to-face became difficult, it forced us to rewrite our marketing strategy." The crisis also forces Aqua Security to make changes to its staff, Davidoff said. The phone sales teams can still work but the door-to-door salesman cannot meet clients, he explained. According to Davidoff, Aqua Security had 130 employees last year and now employs 250 people, after having to let around 20 go, most of them outside of Israel. The company intends to continue to hire but slowly and carefully, he said. The company now has over 400 clients and is still seeing growth but at times of uncertainty there needs to be a finger on the pulse, he added. "Aqua has made impressive strides building its customer base and establishing itself as a market leader in securing cloud-native applications," Hunter Somerville, general partner at Greenspring Associates, said in a statement. "Even under today's challenging business conditions, the company has demonstrated strong revenue growth and an ability to introduce new, exciting products that differentiate its offering. With enterprises continuing to migrate aggressively to the cloud, we see Aqua as uniquely positioned to benefit from and enable that adoption," Somerville added.