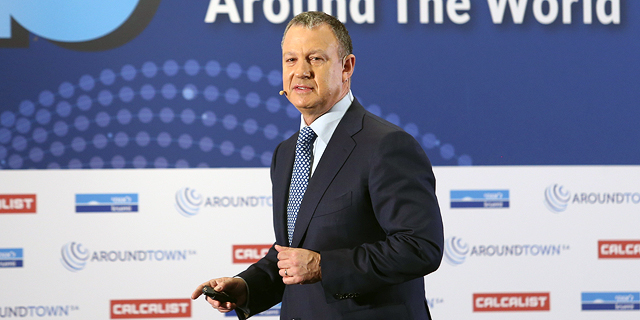 Why is Covid-19 a Disaster for Feminism and Whose Portfolio Raised $200 Million?
CTech Daily Roundup: Hilla Ovil-Brenner, the founder of Yazamiot, a non-profit organization with over 5,000 members that promotes female entrepreneurship spoke to CTech about how Covid-19 affects female entrepreneurs
Former Israeli watchdogs launch startup to monitor human rights violations in tech. CRT has formulated an ethical code and methodology through which technologies are examined to make sure they adhere to international human rights and privacy guidelines and prevent misuse.
Read more
Interview | Coronavirus was a disaster for feminism, says head of Techstars accelerator. Hilla Ovil-Brenner, the founder of Yazamiot, a non-profit organization with over 5,000 members that promotes female entrepreneurship spoke to CTech about how Covid-19 affects female entrepreneurs. Read more
Aqua Security raises $30 million in round led by Greenspring Associates. Aqua Security, whose previous round in 2019 was twice as large, combines machine learning algorithms and threat research to offer an advanced security service for container-based, serverless, and cloud-native applications. Read more
JVP portfolio companies raise $200 million during Covid-19 pandemic. Pyramid Analytics raised the largest amount, some $25 million, with Nanit ($21 million) and Secret Double Octopus ($15 million) following close behind. Read more
3D imaging sensor company Newsight raises $7 million from Israeli-Chinese fund Infinity. With offices in Israel and China, Newsight develops chips containing high frame-rate 3D imaging sensors for robotics, drones, and the automotive industry. Read more
Report: Fintech adoption to rise despite 20% investment slide during Covid-19 crisis. Business intelligence company Adkit says downturn trend is expected to continue, but at a more moderate rate. Read more
Who is jamming Israeli farmers' autonomous tractors' GPS systems? Farmers in the vicinity of Israel's borders have been experiencing disruptions in their GPS planting systems for the past few weeks, likely caused by military and militant activity in Lebanon, Syria, Egypt, and the Gaza Strip. Read more
"Covid-19 highlighted the need for innovation in the urban space." Four urban tech startups completed Highroad's third cohort. Read more