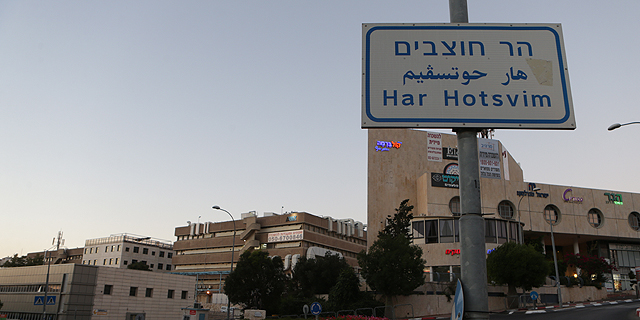 SynaMedia Rents 10,000 Square Meter Office Space in Jerusalem
The video tech company leased seven floors in the new 18-story RAD Bynet tower currently under construction at the Har Hotzvim High-Tech park, where it plans to house a new research and development center employing 600 people
Dotan Levy
|
18:00 21.05.2020
SynaMedia Ltd. has signed an agreement to rent a 10,000 square meter office space in Jerusalem's Har Hotzvim High-Tech park, according to one person familiar with the matter who spoke to Calcalist on condition of anonymity. The leased space is located at the 18-story RAD Bynet tower, currently in the final stages of construction. In addition, SynaMedia also rented 400 parking spaces in the tower's underground facility. This is the largest Har Hotzvim real estate deal made over the past decade. The last mega deals on the park were made by chip developer Mobileye who rented 6,000 square meters in 2009 and SynaMedia itself—at the time, Cisco Systems' video division NDS Group—who rented 15,000 square meters of office space over 15 years ago. Other companies operating in the park, including Teva Pharmaceutical Industries Ltd. and Ophir Optronics Solutions Ltd., own their properties.
sold it
to private equity firm Permira Holdings Inc. The company develops video and security technologies for the pay-TV industry, counting Verizon, London-headquartered telco Vodafone Group PLC, Comcast, Disney, and AT&T, among its customers. The deal between SynaMedia and RAD Bynet was signed remotely through digital means due to the coronavirus (Covid-19) pandemic.
Elad Fuchs from Tel Aviv based real estate firm Index Real Estate managed the deal. Index Real Estate is the Israeli associate of the global real estate firm - Savills.