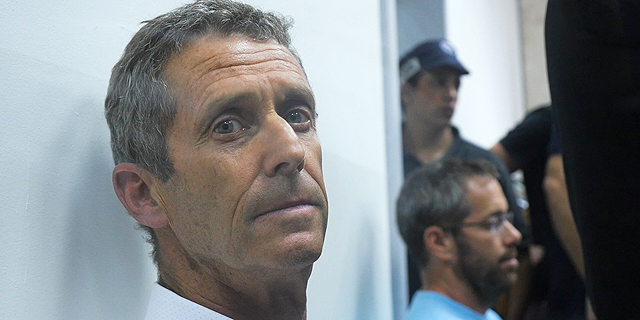 Who's the Billionaire Involved in a Black Cube Spying Scandal and Which Startup is Heading to NASDAQ?
CTech Daily Roundup: Israeli billionaire hires Black Cube to spy on former partner company Vale
Israeli billionaire hires Black Cube to spy on former partner company Vale. The surveillance company spent four months gathering evidence to void a previous $1.8 billion ruling against Beny Steinmetz in favor of Vale for allegedly withholding information concerning an illegally obtained mining license in Guinea. Read more
Netanyahu trial on charges of bribery, fraud, and breach of trust commences in Jerusalem. Thousands of Israelis take to the street to protest, support the prime minister, Netanyahu calls charges "trumped up" and "delusional." Read more
WFH, webinars, and Zoom meetings: What coronavirus-imposed workplace transitions are here to stay? Calcalist examines eight shifts that were forced on us by Covid-19 and asks which were only temporary and which one we cannot live (and work) without. Read more
Survey: 73% of business travelers would be willing to pay more for strict hygiene restrictions. Tel Aviv-based Arbitrip operates an online services for companies to book hotel rooms for their employees. Read more
Anti-bacterial fabric startup Sonovia is headed to NASDAQ. Sonovia develops sonochemical coating for fabrics to make them anti-bacterial and odorless. Read more
Opinion | Who is watching our backs with unprecedented growth in online consumption? Websites are in dire need of transparency, especially now when our digital lifeline seems to have taken center stage and is here to stay.
Read more
Interview | Australia's rapid recovery from Covid-19 spells business opportunities for Israeli tech. Head of the Israel Trade Commission to the land Down Under says lack of local innovation opens doors for Israeli entrepreneurs and investors. Read more
Analysis | Cyberattack on Israeli water systems uncovers regulatory chaos. Even if the damage caused by Iran's cyberattack on the water systems was indeed trivial, its existence nevertheless revealed their fragility to foreign threats. Read more
Interview | "Exits are not a strategy. I never put up a 'for sale' sign." Arie Belldegrun, chairman of UroGen Pharma, talks about catching Covid-19 and gaining FDA approval in the midst of a global pandemic. Read more
ONE1 Technologies says it will not hand out dividends for second straight quarter. Revenue climbs by 3%, CEO said limited exposure to worst-harmed industries softened the blow. Read more