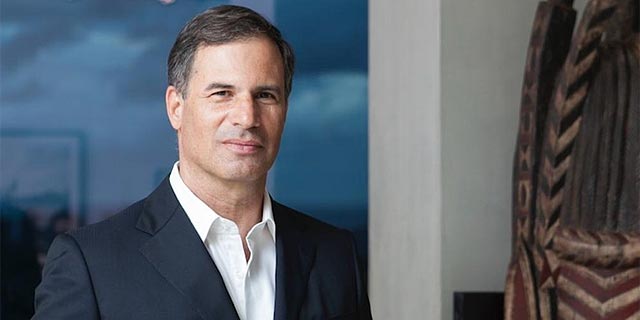 Opinion
The Climate Crisis is Painting the Capital Market Green
In the wake of the coronavirus pandemic and the oil wars, green investments are gaining strength. Only business management based on measuring both financial and social performance can lead to solutions for future crises
Eytan Stibbe
|
12:04 27.05.2020
The recent dramatic decline in oil prices does not stem solely from decreasing demand caused by the coronavirus (Covid-19) pandemic; rather, the prices are heavily influenced by the climate change crisis. The oil war will drag on because the OPEC countries have realized that peak demand for oil has already passed due to the green revolution – and they are engaged in a battle over their future market share.
The banking group BNP Paribas estimates that going forward it will be necessary to price oil between $10-$20 a barrel in order to remain competitive with the new energy supplying technologies. In the wake of the coronavirus pandemic and the oil war, green investments are gaining much greater strength. The climate crisis will transform additional markets that have not gone green: the traditional auto industry, electricity production, real estate, and more.
The price of developing infrastructures will drop, especially in countries that are dependent on imported oil. In the auto industry, investors are shifting their money from companies that are perceived as polluting to companies that are considered "green." The cost of producing batteries will continue to slide, while the rate of market penetration by electric cars will rise.
Many more investors will expect companies to commit to implementing sustainability policies. This can already be seen in companies like Nestle, which announced it was investing $2 billion in transitioning to recyclable packaging; Microsoft, which pledged to reduce greenhouse gas emissions from its manufacturing processes and to eliminate the carbon dioxide it produces entirely by 2050, a move estimated to cost billions of dollars; and Ikea, which will invest $240 million in transitioning to green manufacturing.
Younger customers are leading the pack in demanding greener policies: a survey released in January 2020 by the retail technology company First Insight found that 54% of Generation Z respondents and 50% of Gen Y respondents are willing to spend an incremental 10% or more on sustainable products.
The demand for impact investments is rapidly expanding. According to findings by research company Morningstar, even in the first quarter 2020, mutual funds and exchange-traded funds with ESG (Environment, Social, Governance) ratings in the American market climbed to a new quarterly record in net flows, raising $10.5 billion, despite the economic slowdown.
Moreover, according to data amassed by the Global Sustainable Investment Alliance, sustainable investing assets in the five major markets stood at $30.7 trillion at the start of 2018, representing a 34 percent increase over 2016.
Sustainable investments lead to better returns even during times of crisis. Research by Fidelity International shows that while the coronavirus outbreak raged between February 19 and March 23, companies with higher ESG ratings dropped almost 10% less on the S&P 500 index than their lower-rated counterparts. London's FTSE 100 index showed a similar pattern; its FTSE 100 ESG Leaders index dropped 7% less than its counterparts.
Global data collected by UBS, which covers the period from February 20 to March 30 this year, revealed that the greener an index is, the more robust its relative performance is. A further example comes from the MSCI World index, which tracks indexes all over the world: returns from its general version dropped by 15% since the beginning of 2020, while its ESG index declined by 10% during the same period.
If this is the havoc one virus can wreak upon humanity, just think of the consequences of the climate crisis, which is worsening and will go on doing so unless we can stop it in time. More than one-third of the world's population will be living in places considered too hot for human habitation by 2070, according to research published this month in the journal Proceedings of the National Academy of Sciences. Climate change increases infectious disease, upsets the balance of nature, and heightens the chances of morbidity and further "coronavirus outbreaks."
Thirty-three mayors of major cities around the world signed a declaration stating that steps toward recovery from the coronavirus pandemic must improve the resilience of urban areas in the face of threats such as climate change, asserting that climate activism can help accelerate the economic recovery and lead to greater social equality.
The coronavirus crisis is a wakeup call to the heads of companies. Only business management based on measuring both financial and social performance can lead to solutions for the existential problems we face, and perhaps prevent the next financial crisis – climate change.
The writer is the founder of Vital Capital, a leading impact investment fund