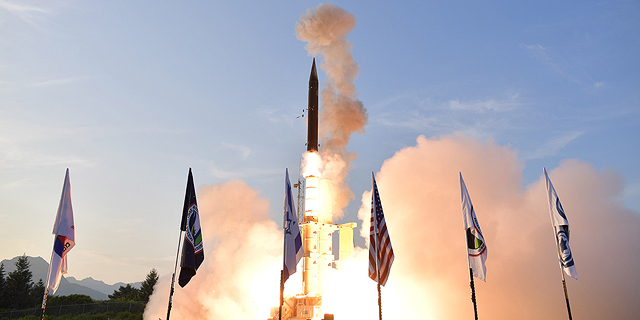 What is the Secret Behind the New Israeli State-Owned Company and Who is Delusional in Thinking the Covid-19 Crisis is Over?
CTech Daily Roundup: Is mobile the future of gaming? Twitter's Head of Gaming certainly thinks so
Interview | Is mobile the future of gaming? Twitter's Head of Gaming certainly thinks so. Rishi Chadha gives Calcalist an inside look into what the social media giant is doing in the field of online games and where he thinks it is heading next.
Read more
Exclusive | The new Israeli state-owned company developing secret rocket technology. 'Tomer' is meant to act as a center of national expertise in the field of rocket propulsion, including the tech behind the Arrow missile and Shavit launcher.
Read more
Dozens of Guesty employees to stay on unpaid leave. In March, Calcalist reported the company had put around 10% of its employees on unpaid leave due to the coronavirus crisis. Read more
"Israel is delusional in thinking that the Covid-19 crisis is over." Veteran fund manager Gili Raanan offers a reminder that "when it rains in New York, everyone gets wet." Read more
Immediate threat: 80 small tech companies in danger of closing within three months. A survey conducted among 414 companies by the Israel Innovation Authority and IATI indicates that investors have stopped fundraising processes and that sales of a quarter of the companies have fallen by more than half since te Covid-19 outbreak. Read more
Opinion | From Earth to Mars, new agtech developments bring new regulatory hurdles. As farming IoT devices become the new norm, new regulations are required to protect farmers' trade secrets while allowing them to migrate between technologies. Read more
Moran Bar Appointed Chief of Staff for Israel's Minister of Science and Technology. Bar served as the CEO of online Israeli tech magazine GeekTime since its establishment in 2009. Read more
Interview | Zeekit's virtual fitting rooms replaced Asos's fashion shoots during Covid-19 crisis. While the clothing industry suffered a major setback, adoption of the augmented reality software saw a decade's worth of progress in just three months. Read more
Interview | Japan is in need of a digital upheaval, Israeli tech can help. The economic situation in Japan is affecting financial relations with Israel, but according to Noa Asher, economic attache to Tokyo, it also presents many opportunities. Read more
Exclusive | Israeli cyber startup Senpai helped Malaysia's corrupt leader spy on opposition. Documents submitted to an Israeli court revealed Senpai's methods of operation and its ties to questionable regimes, including its $1.5 million deal to supply Malaysia's intelligence agency with surveillance tools to be used on civilians. Read more
Analysis | The Iranian cyber threat can no longer be underestimated. Iran may not be a cyber superpower, but it has been making a concentrated effort over recent years to strengthen its position in the field. The aid from China and Russia, the loyalty of hundreds of volunteer hackers, and its audacity make it an enemy that should be reckoned with.
Read more