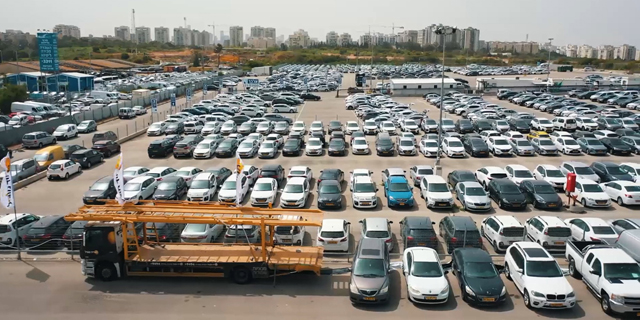 Covid-19 is Driving the Used Car Market Online
Companies like VRoom and Caravana have used the virus-imposed downtime to entrench their position
Viki Auslender
|
14:15 01.06.2020
For years, tech companies have been trying to disrupt the used car market in the same way that Airbnb did to the hospitality industry, and Uber to the transportation sector. But time after time, the attempts met a wall of resistance caused by consumers' distrust of the product and their need to inspect, touch, and test drive the cars before purchasing them. People have taken the leap of faith when it comes to consumer products such as clothes, appliances, and even food, but haven't done so yet when it comes to relatively large and expensive second-hand products. A handful of companies are now attempting to rise to the challenge. One example is the online used car marketplace Vroom Inc., which last month filed documents to the U.S. Securities and Exchange Commission (SEC) ahead of a planned $100 million Nasdaq IPO in June.
Since its founding, Vroom has raised $721 million in eight rounds, the most recent one in December 2019. The capital has been invested mostly in digital growth rather than repair facilities for the purchased cars. According to its forecast, Vroom completed the first quarter of 2020 at a $27 million loss on earning of $376 million, which was an improvement from the previous quarter in which it lost $41.1 million on $235 million earnings.
Investors are hopeful that the digital platform and the approach that values growth over profits will allow Vroom to take over enough of the market share to earn higher profits than the competition. It is no easy task in a very crowded market, where the leader holds only 2% of the total market. Though most analysts predict a successful IPO for Vroom and keep Caravana in the 'buy' column, the history of similar companies may dampen the enthusiasm. Such is the case of Uber, which notoriously entered a traditional market with exceptionally tight margins, and has yet to record profits when it comes to its core ride-sharing operations. Vroom and Caravana, however, can find profits in the auxiliary products they can offer like insurance and financing. Caravana, which has already started offering the additional products, says it makes a $2,200 profit on every used car it sells, as 53% of the profit comes from the vehicle sale and 47% from the premiums on financing or loans. Vroom registers a $1,300 profit on every unit. Traditional dealerships still have a chance to hurry and upgrade the services they already offer and develop online sales platforms, offer delivery to the buyer, and provide more information about the vehicle that can save the buyer a trip to the lot., The coronavirus crisis may be the trigger for them to carry out the much-needed leap into online sales and put them in a better position to face the new competitors.