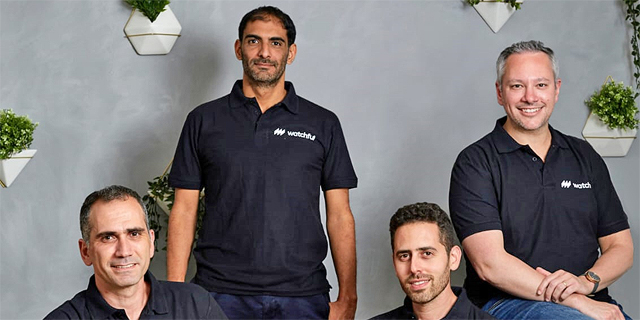 Competitive Intelligence Startup Watchful Raises $3 Million from Vertex Ventures
Watchful's platform focuses on uncovering competitors' product strategy by providing detailed information on the changes that their applications are undergoing
Meir Orbach
|
17:46 03.06.2020
Watchful Technologies Ltd. announced on Wednesday that it has raised $3 million in a seed round led by Israel venture capital fund Vertex Ventures, alongside several Israeli angel investors. Watchful develops technological solutions for competitive intelligence. The founder of the company is Itay Kahana, who was also a co-founder of Any.do. Watchful has 25 employees, 14 of them in Israel, three in Ukraine, and seven in the Philippines.
Watchful's platform provides a solution that is focused on uncovering the product strategy and providing companies with detailed information on the changes that the applications of their competitors are undergoing. Watchful can uncover hidden features, A/B testing, changes in the user interface, and even data on performance like how long the app takes to open and how much battery power it uses. The platform also provides companies the same information on their own applications, allowing big organizations to receive a full picture of the progress being made by the competing development teams and to compare the products.
In January of this year, Watchful made international headlines when it revealed that social video application TikTok added a sophisticated deep fake component to its app. The revelation ultimately led TikTok to remove the code from the U.S. version of its application.