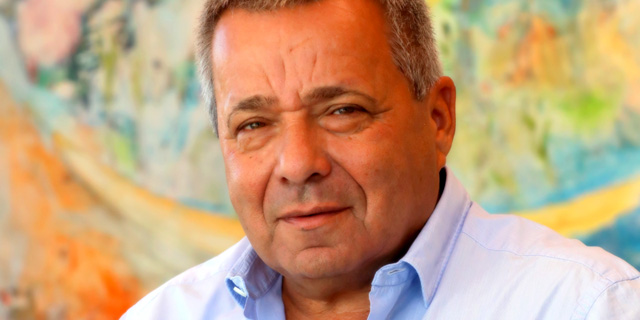 Frutarom's CEO, chairman, auditor knew of eastern Europe bribes, claims 2018 letter before action
A letter instigating IFF's internal probe into subsidiary Frutarom outlines how for years the company used questionable payment methods in Russia and Ukraine
Tomer Ganon
|
17:21 07.06.2020
In the early hours of Wednesday, following a few weeks' delay due to the coronavirus (Covid-19) outbreak, the opening shot was fired. The Israeli police and investigators from the Israel Securities Authority (ISA) knocked on the doors of five former Frutarom Industries Ltd. executives to search their homes and
hurl them in for questioning
. At the same time, during a raid on Frutarom's offices in central Israeli town Herzliya, some 15 computers and cellphones were confiscated by the police. The executives—the most prominent of whom was Frutarom's former CEO and president Ori Yehudai who was at the company's helm for 20 years—may have been surprised by the timing of the raid but not by the allegations that led to it.
internal probe
. Since then, additional suspicions of fraud, breach of trust, false entries in corporate documents, and various violations of Israeli securities laws have come to light. The arrested former executives were released after a Tel Aviv court ruled they were not to leave the country for 180 days. They were also required to post high bail: NIS 1 million (approximately $288,000) for Yehudai; NIS 500,000 (approximately $144,000) for Ari Rosenthal, formerly Frutarom's general manager for Israel and emerging markets; NIS 450,000 (approximately $129,700) for Alon Granot, the company's former chief financial officer and now the chairman of Israeli cannabis cultivator
Canndoc Ltd.
; NIS 300,000 (approximately $86,500) for former vice president of finance Guy Gill; and NIS 50,000 (approximately $14,400) for Igor Alterman, formerly the company's general manager of Russia and Ukraine. The official investigation started after IFF released the findings of the internal probe it conducted about a year after it
acquired Frutarom
for over $6.4 billion. According to IFF, it only learned of any misdoing after the deal was signed. Now, it has become clear what instigated IFF's probe, to begin with. In July 2018, an IFF stakeholder, MK Investments LLC, sent a 24-page letter before action to Yehudai and additional former Frutarom executives. The letter, reviewed by Calcalist, was based on evidence and testimonies that have reached MK Investments. About six weeks after the letter was sent, IFF first informed its shareholders that it had initiated the probe, conducted by international law firm Freshfields Bruckhaus Deringer LLP. The materials first presented in the letter are now being used as evidence in the criminal investigation as well as a class-action lawsuit in the U.S. In the letter, sent by Israel-based law firm Elbert, Nazaretsky, Rakov & Co., MK Investments demands to be paid between $454 million and $611 million in damages, otherwise, it will be forced to take legal actions. In its letter, MK Investments claimed the bribe mechanism it has uncovered has affected at least NIS 280 million (approximately $80 million) in Frutarom's revenue in 2008-2018. MK Investments claimed that, since these revenues were earned as a result of bribes paid to officials in eastern Europe, they could potentially expose IFF, in which it holds a stake to heavy fines, according to U.S. federal laws. One term that repeated itself throughout the letter is "otkat," the Russian equivalent of kickback, meaning the diversion of part of the funds allocated for a purchase to a person responsible for said purchase. The letter refers to cash paid unlawfully to key figures in client companies meant to secure a flow of orders, increase the deals' size, or hike their prices. According to the letter, Rosenthal was a key figure in Frutarom's otkat mechanism. MK Investments also alleged that Yehudai and chairman John Farber were fully aware of the payments and that they were made with their approval. "Frutarom made illicit payments to its clients' key employees," the letter stated. "These payments were sometimes referred to as bonuses or commissions but sometimes also openly as otkat," it continued. In Russia, these bribes sometimes amounted to 2%-15% of the total deal and, at other times, were calculated at a set price per kilogram of product sold, the letter said. In some cases, the letter further alleged, "the payments made by the client were intentionally inflated in Frutarom's books, with the bribed employee pocketing the difference in cash. In other cases, the bribe was used to get key people to agree, on behalf of their employers, to pay more for Frutarom's product, according to the letter.
"The bribes were paid in cash from time to time, ranging from tens of dollars to thousands of dollars, with the sums paid to each of the customers' employees approved beforehand by Frutarom's management in Israel," the letter stated. It further alleged that delivering the bribes was the responsibility of Frutarom's employees in Russia in accordance with sales made, that the payments were included in Frutarom's expense budget, and that monthly, quarterly, and annual reports on them were issued.
According to MK Investments' letter, the bribes were an open secret at Frutarom's Russia offices, its developing markets department, and its finance division in Israel and was referred to as regular expenses. "Coordinating otkat payments regarding specific clients in accordance with pre-approved sums was done via email correspondence in Russian between Frutarom employees and their direct managers," the letter stated. Approval of a new otkat or any changes to its sums were made via email correspondence in English between Rosenthal and Frutarom executives, it further alleged.
Routine updates in English, which named the customer, its bribed employee, their position in the company, and the sums paid were sent to Gill, while Yehudai and Granot were informed on more principal issues, the letter stated. "On several occasions, the bribes were even discussed by the company's internal auditor and its chairman," it added.
According to the letter, the otkat practice was employed by Frutarom for at least nine years, between 2009 and 2018, in which millions of dollars were paid as bribes by the company. In 2010, for example, Frutarom paid bribes for 31.8% of its sales in Russia, the letter stated, estimating the average for the entire nine-year period to be 35% of all deals. MK Investments estimated that Frutarom's sales for the period in Russia amounted to some $152 million, meaning that at least $53.2 million were derived from deals procured through bribes.
According to the letter, Frutarom's methods in Ukraine were similar but, there, bribes were also paid to customs officials to hurry the release of Frutarom's imports from customs. The payments were referred to in Frutarom's Ukraine activity as cash expenses or cash commissions and were calculated either as 3%-10% of the total sales or using a set sum per kilo.
MK Investments alleged in its letter that after concerns were raised that using foreign currency to pay bribes in Ukraine was too risky, Frutarom changed the way it transfers the bribes. Instead of having employees bring in cash from Israel, Frutarom began to inflate its employees' salaries in Ukraine and pay them in cash. The employees then used the excess payments to pay off state officials, the letter alleges.
Here too, according to MK Investments, regular reports in English were sent to the finance division for the approval of Gill, Yehudai, Granot, and Farber. According to the letter, Frutarom paid thousands of dollars in bribes in Ukraine each month and a total of millions throughout the period. In 2010, the letter states, 49.3% of Frutarom's sales in Ukraine were the result of bribes and it is safe to assume that the average for the entire nine-year period to be as high as 60% of all deals. According to MK Investments' estimates, Frutarom's sales revenue in Ukraine throughout the period amounted to some $46 million, at least $27.6 million of which were for sales secured through bribes paid to customers' employees. "Together with the bribes paid to customs officials, it would appear all of Frutarom's activity in Ukraine was tainted with bribes," the letter states. The letter mentioned various documents reviewed by the lawyers proving the involvement of Frutarom's Israeli management in the bribe operation in eastern Europe. The letter alleged that the effectiveness of the bribes paid was often carefully examined by the company. The letter also claimed that, in January 2009, Gill specifically instructed employees to only pay bribes for completed and paid for transactions. According to the letter, Yehudai and Farber were fully aware of these practices. Frutarom's management knew that the bribe payment operation put the company at risk and attempted to minimize the chances of it being uncovered and that is why it changed the way the money was handled in Ukraine, the letter claims. "The bribe operation was also examined by the company's internal auditor, who discussed it with Yehudai and Farber, but the bribes' overall positive effect on Frutarom's sales in Russia and Ukraine was so massive that the management was unwilling to let go of it, despite the risk," the letter stated. Navit Negev and Iris Niv-Sabag of Sheinman-Negev-Niv Law Offices, Moshe Mazor of Goldfarb Seligman, and Nati Simchoni who represent Yehudai, Granot, Gill, and Rosenthal, respectively, did not respond to Calcalist's request for comment. IFF and Frutarum's representation, Pinhas Rubin and Lior Porat of Gornitzky & Co. did not respond as well. Farber could not be reached for comment.
In response to Calcalist's request for comment, Coby Margolov and Alon Harel of law firm Katz, Margolov, Harel, who represent Alterman, stated: "our client filled a number of positions at Frutarom before being fired in 2014 over a professional disagreement with the management that is currently under investigation."
Frutarom IFF Bribes Russia Ukraine "MK Investments"