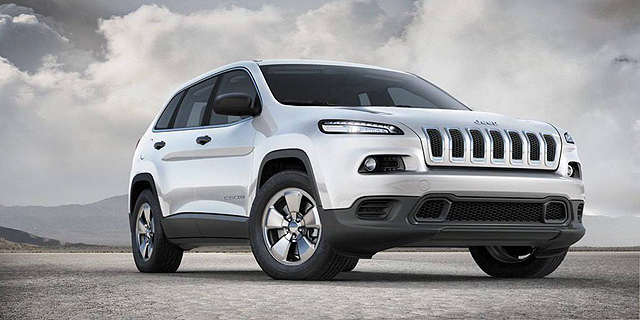 Is your car being hacked and who said 'Covid-19 did more good than ill'?
CTech Daily Roundup: Dorit Dor, the number 2 executive at cybersecurity giant Check Point talks about the impact of coronavirus on the company
Interview | "Covid-19 did more good than ill. We refrained from layoffs and cutting salaries. We're hiring." Dorit Dor, the number 2 executive at cybersecurity giant Check Point talks about the impact of coronavirus on the company. Read more
Frutarom's CEO, chairman, auditor knew of eastern Europe bribes, claims 2018 letter before action. A letter instigating IFF's internal probe into subsidiary Frutarom outlines how for years the company used questionable payment methods in Russia and Ukraine. Read more
Read more
Afimilk left to seek greener pastures after $70 million exit canceled due to Covid-19. In a shareholders meeting held to approve the deal, 70% of LIC's shareholders voted against the acquisition, mainly due to the ramifications of the coronavirus epidemic on the world's economy.
Opinion | As the U.S. mulls technological tracing of students, Israel must slam the door on such proposals. Despite infections in schools increasing, Israel must resist the temptation of deepening its surveillance tactics. Read more
IIA approves $43 million budget for three R&D consortiums. The consortiums will combine the efforts of academic researchers and industry leaders to develop new technological solutions for autonomous vehicles command and control systems, laser material processing, and quantum communications. Read more
Harnessing Israeli tech to succeed on the sports field. Dariusz Mioduski, owner of Polish football club Legia Warsaw, is counting on Israeli tech to take his team to the next level. Read more
Interview | Robo-journalists will not protect human rights and free speech, says media expert. AI is great at making connections and finding patterns but is weak when it comes to the high-level creativity humans are capable of, says researcher and author Noam Lemelshtrich Latar. Read more
Has your Chrysler been hacked? Consortium announces Israel recalls amid concern of cyberattacks. Manufacturer of Chrysler, Dodge, and Jeep declares that there is a possibility hackers may seize control of some of their cars.
Read more
Interview | As Spain slowly emerges from Covid-19 catastrophe, Israeli companies should tread carefully. Spain suffered a painful blow from the pandemic but there are still plenty of opportunities abound. Read more
Nearly $3 million earmarked for innovative Israeli tech for people with disabilities. Israel Innovation Authority and National Insurance Funds want to promote research and development of life-changing technologies.
Read more
Interview | Niio wants to be the Netflix of the digital art world and Covid-19 has proven there's a market for it. Hosting more than 13,000 artworks, Niio has the biggest digital art collection in the world. The company's technology enables you to stream artworks onto any digital screen or canvas anywhere in the world.
Read more