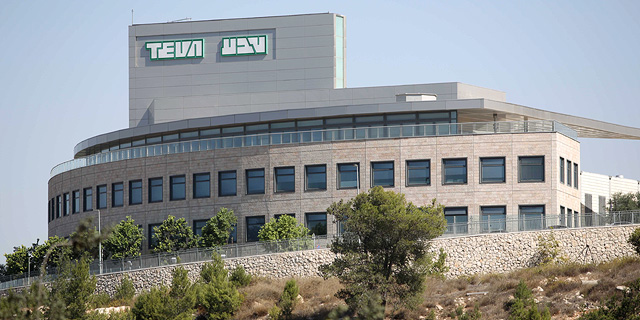 Who raised $175 million and how do you mess up a $2 billion takeover?
CTech Daily Roundup: Israeli court documents reveal worrying details on Teva's decision to acquire Mexico's Rimsa
Israeli court documents reveal worrying details on Teva's decision to acquire Mexico's Rimsa. Classified documents show that Teva's board of directors didn't even dedicate a full meeting to the acquisition.
Read more
Lemonade files pre-IPO papers to SEC, with lots of unknowns. The number of shares to be offered and the price range for the proposed offering have not yet been determined. "We have a history of losses" states prospectus. Read more
Israel to cease using mobile phone tracking to monitor Covid-19 patients. Shin Bet head Nadav Argaman says his organization was uncomfortable with the task of tracing innocent civilians. Read more
Delivery boom helps Gett avoid Covid-19 calamity. Gett managed to meet its goals despite the pandemic mainly due to the fact that it serves businesses and corporations. Read more
Opinion | As the pandemic continues to rage, patents should be protected without hampering innovation. Pioneers, who are navigating fragmented intellectual property laws across global markets, must be astute if they are to benefit from the significant commercial and geopolitical value of Covid-19-related ideas and products. Read more
Pitango raises $175 million for new fund focusing on seed and early-stage companies. The company said it is looking for entrepreneurs seeking to make a change in the world with their tech. Read more
Birthright pushes on with lucrative Israel internship program despite Covid-19. Participants hailing from ivy-league universities will complete their placements this summer virtually. Acclaimed behavioral economist Dan Ariely offered them career advice.
Read more
IAI signs $350 million Special Mission Aircraft related deal with major European country. Israel Aerospace Industries has already delivered Special Mission Aircraft to the Israel Defense Forces (IDF) and numerous countries worldwide. Read more
The sun's rays can electrify plants into producing renewable energy, study finds. A recent Tel Aviv University study seems to make the impossible possible, proving that any plant can be transformed into an electrical source, producing a variety of materials that can revolutionize the global economy—from hydrogen production as fuel to clean ammonia production to replace the pollutants in the agriculture industry.
Read more
Israel Aerospace Industries develops model to predict the medical progression of Covid-19 patients. The predictive capabilities of the model can alert medical staff on the possible deterioration in the patient's condition, thus enhancing patient care and flagging the cases with higher chances of medical escalation. Read more