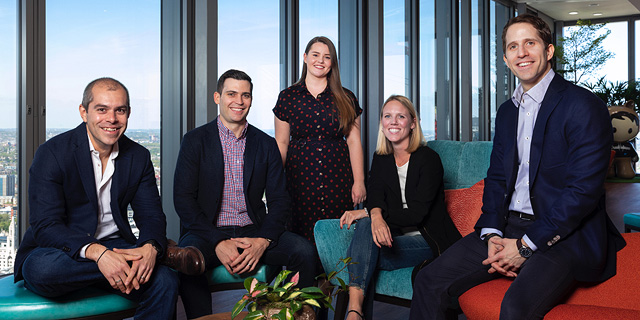 Salesforce Ventures joins vehicle cybersecurity startup Upstream's series B round
"Both Salesforce and Upstream have jointly recognized the power in automotive data and the capabilities that it unlocks," said CEO Yoav Levy
Meir Orbach
|
16:02 09.06.2020
Car cybersecurity startup Upstream Security Ltd. announced on Tuesday it was increasing its series B funding round with a new investment by Salesforce Ventures. The investment of an undisclosed amount adds to the $30 million already invested by Alliance Ventures, Hyundai Motor Company, Nationwide Ventures, Volvo Group Ventures and others. Salesforce is estimated to be investing an additional $2 million in the round. Founded in 2017, Upstream offers specialized cloud-based data services for connected cars, including cybersecurity, quality enhancement, and data monetization opportunities. It employs 40 people in Herzliya and has offices in the U.S. and Germany.
"Our partnership with Upstream will empower our automotive customers with value-added end-to-end data services," Achyut Jajoo, Salesforce's Vice President and Chief Solutions Officer for Manufacturing Industries said in the statement. "The fusion between data and customized offerings is integral to the digital transformation of the automotive sector."
As the automotive industry becomes a smart mobility ecosystem with connectivity at its root, new tools are needed. Utilizing connected car data such as telematics, OTA (over the air updates), and mobility applications open extensive opportunities for automotive OEMs, dealers, suppliers, and value-added mobility services, the company explained in a statement. This new partnership with Salesforce Ventures will enable the digital transformation of smart mobility players by producing an end-to-end automotive data service, beyond cyber capabilities, that will allow additional players in the automotive ecosystem to both understand the connected car data and enact real-time actions based on the insights found within that data.