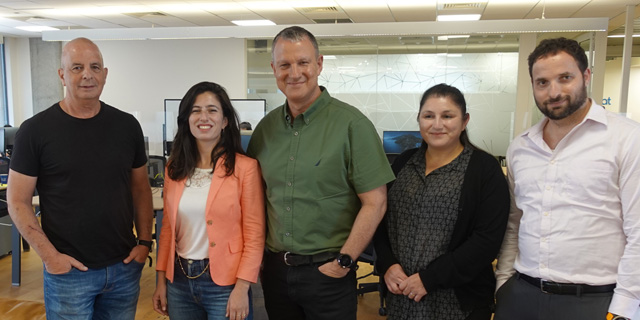 Cybersecurity startup headed by former Shin Bet boss raises $7 million
Opora's software detects potential cyberattacks targeting the organization well before they occur
Meir Orbach
|
12:00 11.06.2020
Israeli cyber company Opora Technologies, headed by the former head of the Israel Security Agency, also known as Shin Bet, Yuval Diskin, has raised a $7 million seed round led by Jerusalem Venture Partners (JVP). The company's existence was
first revealed
by Calcalist in 2019 after it had already raised $2 million. Opora was spun out of DAT (Diskin Advanced Technologies), a company Diskin had set up with partners seven years ago.
According to Diskin, "We established Opora with the understanding that in order to protect organizations from sophisticated cyberattacks, security teams need a preemptive advantage on the attackers."
Diskin added that "Opora clients are changing the balance of power with their adversaries while gaining a preemptive advantage which is translated to prevention, containment and control of the attackers."
"It is time to move from defense to offense and track cybercriminals in their territory before they move to attack," said JVP founder and chairman Erel Margalit. "Israel has brought the three big cyber paradigms to the world. The first, firewalls created by Checkpoint Software, the second being Cyberark's solution, preventing attackers from within, and now the third, OPORA's technology is stopping criminals on their home turf before they even attack. Opora has brought about a new mindset in which cybersecurity is moving from defense to offense. The innovation of the Israeli Security Agency led by Yuval Diskin, Chris Bell, Noam Jolles, and the team has now come together with Israeli hi-tech innovation and is creating technology that is redefining cybersecurity. The recent rise in cyberattacks, and especially the dangerous nature of these attacks, is increasing the global need for innovative and high-quality cyber solutions that Opora will be leading."