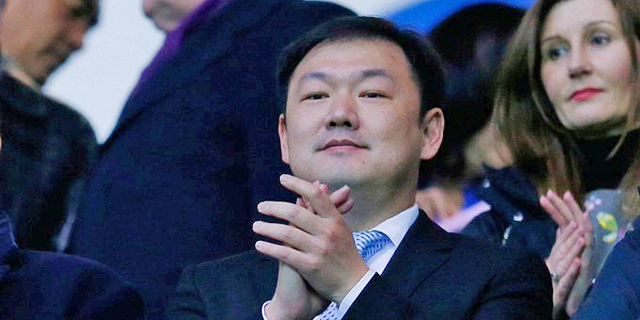 Thai businessman Narin Niruttinanon is the mysterious investor in Israeli cannabis company Better
Better requested the approval of Israel's Ministry of Health to make Niruttinanon a controlling stakeholder, in exchange for a $15 million investment, according to one person familiar with the matter who spoke to Calcalist on condition of anonymity
Tzally Greenberg
|
13:11 15.06.2020
In December, as part of a legal battle between the stakeholders of Israeli cannabis company Better Holdings against the company, its founder Yohai Golan Gild, and his mother and majority stakeholder Galya Golan, an investment by an unnamed backer from Thailand was revealed. As the company refused to name the investor, many doubted the validity of the investment. However, according to one person from the medical cannabis industry who spoke to Calcalist on condition of anonymity, Better, incorporated as Cann Pharmaceuticals Ltd., recently submitted to the medical cannabis unit at Israel's Ministry of Health a request to approve a new investor as a controlling stakeholder. According to the person, in its request, Better named Narin Niruttinanon, a Thai citizen and a descendent of one of Asia's wealthiest families, as the previously unnamed investor.
According to the deal with Niruttinanon, the other 36% of the company's shares will remain in the hands of existing stakeholders.
Niruttinanon is a real estate investor and the owner of British soccer team Reading Football Club. His family founded one of Thailand's biggest food consortiums, Thai Union Group, currently traded in Thailand at a market capitalization of 58.2 billion Thai baht (approximately $1.8 billion). His family currently owns 7% of the company's shares and Niruttinanon's father has been serving as Thai Union's co-chair for 21 years. Niruttinanon himself is a vice president at one of Thai Union's subsidiaries. Niruttinanon began showing an interest in cannabis after, in 2018, Thailand became the first Southeast Asian country to legalize its medicinal use. Better holds a 28% stake in a research operation in the country. The company has experienced many difficulties in the past two years and likely hopes the new backer can put it back on its feet. In February, Gild was arrested in Thailand for drug possession with intent to distribute. At the time, the company stated Gild was no longer associated with the company. The lawsuit filed in December by Better's stakeholders was the result of the failed merger with Whitesmoke, which the plaintiffs claim was sabotaged by Gild. Whitesmoke also filed its own lawsuit against Better, for an unpaid $2.5 million loan. In September, one of Better's farms in southern Israel was robbed, with cannabis plants worth NIS 4 million (approximately $1.14 million) stolen. As it later turned out, several Better employees were involved in the break-in. In December, Better promoted Kobi Molcho as CEO and he has since used its product's reputation as compatible with the treatment of epilepsy to get it back on track. With the new investment, Better can promote clinical research and work towards receiving regulatory approval in Israel, Australia, New Zealand, and the U.S. According to one person associated with the company who spoke to Calcalist on condition of anonymity, the investment will help Better promote an initial public offering in Tel Aviv and on a non-Israeli stock exchange within the next two years.