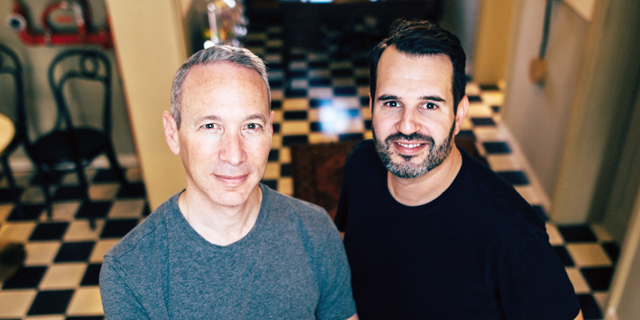 Five Israeli companies recognized in annual Disruptor 50 list
Neteera, Lemonade, Healthy.io, SentinalOne and K Health all featured by CNBC among world's leading startups
Five Israeli companies have made CNBC's eighth annual Disruptor 50 list. The
list
, which according to CNBC aims to identify "private companies whose breakthroughs are influencing business and market competition at an accelerated pace," is led by digital payments platform Stripe, followed by Korean e-commerce platform Coupang and agtech startup Indigo Agriculture.
According to CNBC, 36 of the companies already qualify as unicorns that have reached or passed the $1 billion valuation mark. Appearing on the list for the first time, at No. 9, is Neteera Technologies Ltd., which despite only being valued at $40 million earned its place thanks to its technology and promise.
Founded in 2014 by former Mobileye executive Isaac Litman, the Jerusalem-based company develops radio wave-based imaging technology that can be used to monitor vital signs including pulse rate, respiration rate, and heart rate interval, as well as symptoms for Covid-19. The company has raised $13 million to date and counts French automaker Valeo among its strategic partners.
The next Israeli company on the list was Lemonade Inc. at No. 17. The online insurtech company announced earlier this month that it has filed a registration statement for its upcoming NYSE initial public offering with the U.S. Securities and Exchange Commission, with its overall value being estimated at $2.1 billion. Founded in 2015 by Daniel Schreiber and Shai Wininger, Lemonade offers customizable property and casualty insurance policies at a flat monthly rate in the U.S., Netherlands, and Germany. In April 2018, Lemonade raised a $300 million round led by SoftBank, bringing its total funding to date to $480 million. Lemonade employs 170 people, 60 of them in its Israeli offices.
Coming in two places lower at No. 19 is telemedicine startup Healthy.io Ltd. The company offers a home kit for urine testing capable of analyzing several different parameters, including a range of infections, chronic illnesses, and pregnancy-related complications through a mobile app. Healthy.io announced last September the closing of a $60 million series C round and has raised $95 million to date.
The two final Israeli companies on the list are cybersecurity company Sentinel Labs Inc., also known as SentinalOne, and self-diagnosis startup K Health Inc., featuring at No. 31 and 35, respectively.
Founded in 2013 by Tomer Weingarten and Almog Cohen, SentinelOne develops artificial intelligence-based technology for identifying abnormal behavior in enterprise networks. SentinelOne raised a $120 million series D round last June, taking its total funding to $430 million, and is being valued at $1.1 billion.
Founded in 2016 by Israeli entrepreneurs Ran Shaul, Allon Bloch, and Adam Singolda, K Health develops a digital assistant that uses crowd-sourced data about medical symptoms to provide users with diagnostic information and treatment suggestions. It raised $48 million this February, taking its total funding to $97 million. According to PitchBook it is valued at $458 million.