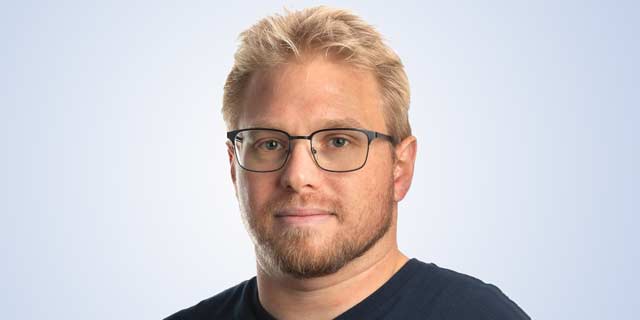 Opinion
Startups, here's what you should know about telcos
As the telecom providers grow their operations, they are going to need expertise in how to automate, orchestrate, and, to a lesser extent, secure their new NFV-based base stations
Royi Benyossef
|
10:19 18.06.2020
The cloud is the backbone of the modern enterprise and has fueled the growth of some massive companies by allowing them to scale up quickly with impressive computing power and flexible service capabilities.
The big cloud service providers could soon see competition from the telecom industry. Investment in 5G infrastructure and the adoption of open APIs and a more flexible systems' architecture will enable telcos to offer ultra-low-latency compute at the network edge.
If this new direction is going to be successful, telecom service providers will need the support of experienced cloud service vendors. That will mean a new market for vendors to support everything from microservices automation and orchestration to security.
From specialized hardware to virtualized software
The telecommunications industry is currently investing heavily in
5G infrastructure
, but that investment is not just about increasing wireless bandwidth. It is also about making the switch to software-based telecommunication services that are pushing open-source software over commoditized hardware and an embrace of open APIs and cloud-native operations.
By transforming their systems architecture, telcos see an opportunity to better manage their own OPEX while also enabling them to offer Multi-access Edge Computing (MEC) to business customers and content providers.
That transformation starts with base stations—the hubs and antennas placed all around us to provide the connectivity to make calls, send messages, and use wireless data. Currently, those base stations consist of multiple expensive, specialized hardware devices assigned to perform specific tasks. Unfortunately, these devices, while being extremely efficient in their designated tasks, do not provide much value beyond their singular function.
Seeking to optimize their real estate and its potential to power edge compute capabilities, telcos are looking to replace specialized equipment at these base stations with cheaper, general-purpose, off-the-shelf servers. The goal is for generic servers, through network function virtualization (NFV), to take over all of the functions of the current devices using software.
By purchasing off-the-shelf servers and switching to virtualized functions, telcos can dramatically reduce their costs, while also enabling new services and capabilities to enterprise clients.
Until now, there have been just a handful of cloud services providers managing a group of massive data centers necessary to support the storage and compute tasks that are the backbone of many enterprises today.
Due to the cost of real estate, most of these data centers are located outside of major population centers. A typical Amazon Web Services data center, for instance, can host between 50,000 and 80,000 servers at sites measuring between 150,000 to 215,000 square feet. AWS has multiple sites of this scale throughout northern Virginia alone.Good luck finding that much space in the middle of D.C., New York, or San Francisco.
The downside to having these data centers located in the sticks is that the distance between the server farm and users can impact the speed of access to cloud resources. For most services today, the latency is barely noticeable. Even as cloud computing evolves, these data centers will continue to provide many of their current services.
The question is how service providers can greatly reduce latency as newer, data-intensive technologies like autonomous driving emerge.
Part of the solution lies in the capabilities of 5G itself. The latest evolution of wireless networks will reduce latency while increasing bandwidth and throughput. But that is only one aspect of what will enable computing offerings at the network edge.
The first step in enabling these services is to move the servers closer to the people who need them. The second step is to capitalize on the telco shift to more optimizable servers that will have extra capacity to perform edge computing services. The potential for using the server base stations as a part of an NFV-run arrangement is considerable.
In 2016, there were already 307,626 cell towers in the US alone. This number does not include other types of existing usable hardware out in the field, such as hubs and landline base stations, that could be harnessed in an edge computing network. But imagine that all of these base stations became easily accessible nodes capable of providing powerful, low-latency edge computing to customers.
This is the future that the telcos are planning to build over the next couple of years if their RFPs are to be believed, and they are going to need a lot of help to get there.
Creating a New Market Opportunity
In order to make these necessary changes, the telcos and their equipment vendors will need to partner with companies already operating in the cloud computing space.
These include companies that have been focused on enterprise clients and offer solutions for Kubernetes, microservices, containers, and other similar technologies. As the telecom providers grow their operations, they are going to need expertise in how to automate, orchestrate, and, to a lesser extent, secure their new NFV-based base stations. This need will only grow as they enable more edge computing offerings.
The telcos' ability to offer similar support and services as existing cloud computing providers will be essential for attracting customers to their new edge offerings. However, many lack the necessary capabilities in-house, including expertise around how to manage and operate servers that will replace their current base stations.
If they can work with service providers who already have the experience running these operations, that could hasten a smooth transition. With this goal in mind, the telcos are beginning to look for partners.
Do you think your company might be able to tap into this new pool of high-value customers?
Royi Benyossef is an investor at Samsung NEXT TLV, a venture investment arm of Samsung