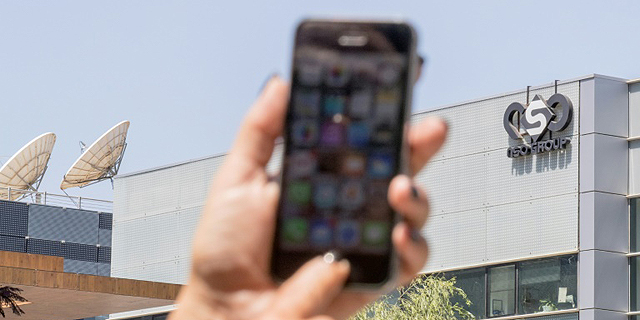 Amnesty report claims NSO's Pegasus was used to spy on a Moroccan journalist
The human rights group conducted a forensic examination of Omar Radi's phone and found digital fingerprints of the Israeli cyber company
Omer Kabir
|
12:13 22.06.2020
Pegasus spyware developed and sold by Israeli cyber company NSO Group contributed to a sustained campaign by the government of Morocco to spy on Moroccan journalist Omar Radi, this despite the company's public pledge to prevent its product being used to harm human rights,
a new report
by Amnesty International alleges. According to the report, surveillance of Radi took place for a year, between January 2019 to the beginning of 2020. Radi, an award-winning investigative journalist who worked for various international publications exposing links between corporate and political interests, corruption and breaches of human rights in Morocco, is one of 10 journalists that Amnesty claims is suffering from prolonged harassment by the state. In March, he was handed a suspended four-month prison term for a tweet he posted in April 2019 criticizing the unfair trial of a group of activists.
report
from January revealed that NSO offers its clients a mobile interception device used to collect data while close to the target and in this way hack into the user's phone and install the spyware remotely. All that's needed is to place the antenna-like device in the target's proximity and wait for them to arrive. "These devices act as portable base stations and impersonate legitimate cellular towers in order to trick phones in the vicinity to connect to them and enable the attacker to manipulate the intercepted mobile traffic," explained Amnesty. In its analysis of Radi's phone, Amnesty found evidence that Pegasus was planted via network injection attacks that occurred on January 27, February 11, and September 13, 2019 and forced his browser to visit an exploitation site. The same site was also used to hack into the phone of Moroccan human rights defender Maati Monjib.
sued the company
, claiming it played a role in Khashoggi's murder.