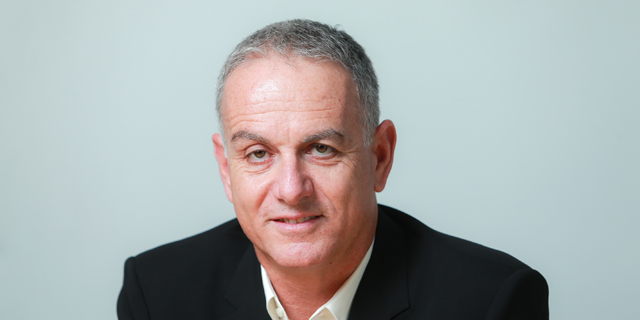 Opinion
5G Fixed wireless access - A game-changer in the fixed broadband market
FWA is a fast growing solution to increased demand in internet usage, particularly when a third of the population is working from home
Alon Berman
|
12:50 23.06.2020
Superior Broadband connectivity has shown its even greater importance during the Covid-19 pandemic, stressing as examples the importance of reliable work experience from home, remote schooling, as well as possibility of interaction between family and friends, even if not in person. This has put significant demands on infrastructure in general, and home connectivity in particular - more traffic over longer periods of time in different locations have dramatically increased.
However, this has not always been the case in Israel for consumers, living outside the cities, in the periphery areas. Poor broadband connectivity, limited alternatives and no short-term plans to roll out fiber are impacting the possibility to provide high speed broadband everywhere.
While the Israeli Ministry of Communication would like to provide the vital services for digitalization efforts and economic growth to the periphery areas, fiber optic providers like Bezeq, Cellcom, HOT, and Partner don't see a business justification to reach those areas with fiber connections. The situation is similar to what happens in the rest of the world. Fixed Wireless Access for homes and small and medium-sized enterprises (SMEs) over 4G or 5G is an increasingly cost-efficient broadband alternative in areas with limited availability of fiber, as well as a superior complement to current Cable or DSL connectivity.
According to latest Ericsson mobility report, published June 2020, Fixed Wireless Access (FWA) connections are forecasted to grow threefold and reach close to 160 million by the end of 2025, accounting for 25 percent of total mobile network data traffic globally. This means that it is expected to become one of the major potential use cases for 5G deployment.
FWA is a fast growing solution, and over the last two years we have seen a strong increase of FWA offerings by operators around the globe, with close to 200 operators offering it to their customers up to date .
So what is FWA?
FWA is defined as a connection that provides reliable broadband access through a mobile network enabled customer premises equipment (CPE). This includes various form factors of CPEs, such as indoor (desktop and window) and outdoor (rooftop and wall mounted). It does not include portable battery-based Wi-Fi routers or dongles.
Typical data rates for the various services at home show that the largest consumer of data is video. Typical household in Israel may have 3-4 TV sets streaming at the same 4K video streams from Netflix or other video providers amounting to above 60 Mbps data rates.
Spectrum auction led by the Israeli MoC will provide mobile operator access to 2600 MHz band as well as 3.5 GHz band. It will allow providing stable 100-200 Mbps experience.
mmWave spectrum is the next target for FWA service and will allow reaching Gbps speeds.
An enormous global increase of variety of CPE's are being offered since third of the population is working from home. This will allow more people access to high-speed broadband services, in a cost-efficient way.
5G will in fact make FWA a game changer in the broadband market.
Operators will be able to create new revenue streams in the fixed market, leveraging on utilization of the auctioned 5G spectrum and radio capabilities to provide an end to end superior video, Voice and Browsing broadband experience to home and enterprise consumers.
The author is the general manager of Ericsson Israel,with more than 20 years of experience in the field of telecommunications and Information Technology.