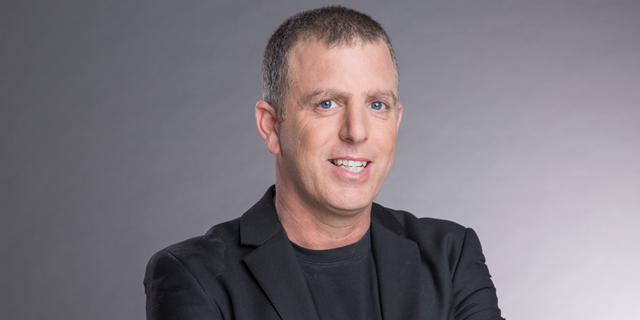 Opinion
Retailers intent on surviving Covid-19 should get their bots to interact more like people
The challenge now is maintaining short-term revenue and long-term relationships without being able to rely on personal interactions between staff and customers
Yuval Matalon
|
17:03 24.06.2020
Many retail businesses are facing disastrous effects from the Covid-19 crisis as indicated by their significant decline in revenue. The secret to surviving, and emerging from the crisis as a stronger entity, is to be able to adapt business towards the trend of low-contact shopping, that has occurred because of the pandemic. This massive shift in the retail business experience can be expected to persist long after the pandemic itself. Many establishments consider themselves sufficiently prepared to support this rapidly changing environment, owing to their existing digital presence that has reduced business reliance on stores, however, even for those retailers who feel sufficiently prepared, conversational AI can add a further competitive edge and enhance business value.
Conversational AI delivers personalized interactions over messaging or video chat conversations, in place of traditional face-to-face interactions, by pairing branded bots with remote staff. As employees are any business's greatest asset, and bots scale employee ability, the two-work hand in hand. By automating the "first layer" of initial contact, and handling simple inquiries and orders, conversational AI enables customers with product selection, queries, and support. It also enables remote workers to upsell, facilitate checkout processes more efficiently, and, overall, create positive and brand-reinforcing experiences.
2. Initiate contactless conversations: Conversational AI enables businesses to take advantage of the way most people converse in their personal lives today: via messaging apps. The rich multimedia content made possible by messaging apps exhibits business inventory in the most optimal light and drives app-like experiences, without having to download an application.
Prime examples of this are Apple Business Chat and Google Business Messaging, which allow the user to start messaging and having conversations easily on native apps directly from search listings, contact us info, Google Maps, and so on. This allows customers to get in touch with business in a manner that saves them from navigating an IVR - without needing onsite labor to man the phone. Customers simply send a text message requesting a product, pay via messaging, and schedule a collection date for a low-contact and seamless experience.
3. Adding AI to the business team: Many retailers in multiple segments are experiencing a record amount of digital interactions via the web or mobile app. While the rise in traffic is a good problem to have, it brings with it a new set of challenges such as longer wait times, overworked staff, challenges involved in the supply process, a rise in customer complaints, and the possible loss of sales if customers run into any issue while ordering online, or via an app. The digital process is made more efficient and comfortable using AI-powered messaging. By adding a (virtual) team member to tackle FAQs automatically, and streamline all your interactions, staff workloads are more manageable, and customer service is expedited. By using conversational AI in business, messaging is possible within a wide range of entry points, including business websites and mobile apps, thus AI enables businesses with basic AI to handle simpler interactions.
As challenges rise for all kinds of industries, retailers need to be thinking about how they will survive the pandemic and what can be done to emerge stronger than before. One thing is for certain and that is that the world is becoming increasingly digital, and Covid-19 is only accelerating that process. In the age of low-contact shopping, AI-powered messaging is imperative in the customer experience in terms of transforming the experience to meet customer needs, currently and for what lies ahead. The author is the general manager for LivePerson in Israel, (NASDAQ: LPSN), and a global leader in conversational solutions.