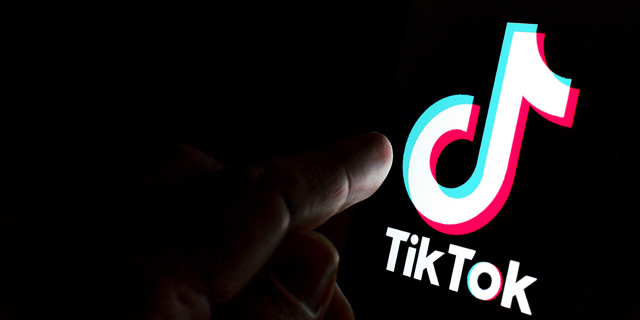 Analysis
'The Dark Side of TikTok': How the newest social media platform lets anti-Semitism run wild.
TikTok is taking the world by storm, but a new study suggests that young minds are often exposed to violent, anti-Semitic, and racist content
James Spiro
|
12:46 26.06.2020
TikTok might be the latest social media platform to catch the attention of young people everywhere, but reports of anti-semitism and racist content have raised questions about its safety.
The app, which is owned by Chinese-based ByteDance Ltd., is a video-sharing and creative platform that allows users to upload 60-second videos to a network of followers. Today, it is the 7th most downloaded app of the decade and boasts more than 1.7 billion users - 800 million of whom log in at least once a month.
It seems that tech companies are often unlikely to assume responsibility for the content that appears on their platform. Under Section 230 of the Communications Decency Act, social media companies can technically identify as a 'platform', and not a publisher. This means they don't take any legal responsibility over the material that is found on their sites.
So where does this leave us? Since TikTok is Chinese-based and not American or European, it doesn't answer to the same rules as other companies in western democracies. For now, 3rd party institutions need to fill in those gaps and make sure companies are acting responsibly by moderating the content posted by their users. "Facebook has presented the best model because from the very beginning of that company, they understood the potential for pedophiles and others," said Rabbi Cooper from the Simon Wiesenthal Center. "Insofar as TikTok, in some ways it is reminiscent of new companies coming in and making an impact." Whatever happens, TikTok is an appealing platform to billions of young and impressionable minds across the world. Professor Weimann urges TikTok to 'play by its own rules' in implementing some of the policies it has. If not the response could be deadly. A
study by Tel Aviv University's Kantor Center
published in April found that 2019 witnessed a rise of 18% in major violent cases compared to 2018 (456 cases in 2019 compared to 387 in 2018). Those incidents resulted in the killing of seven Jews. At least 53 synagogues and 28 community centers and schools were attacked in 2019. Online manifestations of hate have seen a major surge since the outbreak of the coronavirus pandemic, with Jews being accused of creating or spreading the virus or benefiting from it. "These are the people who will be molesting women, or the people who, in the future, will use aggression as a way to solve their conflicts," Weimann concludes. TikTok did not respond to our request for a comment on this story.