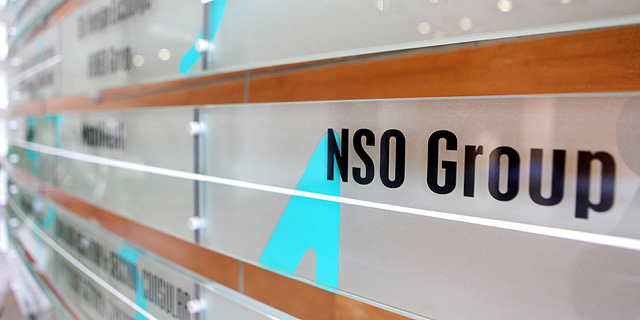 Facebook reinstates social media accounts of blocked NSO employees
"We will continue to utilize all our available tools to ensure that our platforms are not being misused," social media giant tells Calcalist
Hagar Ravet
|
15:26 30.06.2020
Facebook has reinstated the Facebook and Instagram accounts of employees of Israeli cyber company NSO Group following a lawsuit against the social media giant. Facebook also asked the Tel Aviv District Court to conclude the proceedings against it following the reinstatement. Four of the five accounts in question belong to former employees of the controversial Israeli company. Last October,
Facebook sued
NSO for allegedly using a security breach in it's WhatsApp messaging service to track more than 100 journalists as well as human rights activists and political dissidents. In its court filing to the Northern District of California court, Whatsapp and Facebook alleged that NSO and its Luxembourg-based affiliate Q Cyber Technologies Ltd. used WhatsApp servers to deliver malware to approximately 1,400 devices, for the purpose of surveilling certain Whatsapp users. Facebook later blocked access to the accounts of former and current NSO employees, claiming that they were used in the course of the breach.
In response to their accounts being blocked, the employees petitioned the court to have them reinstated. Earlier this month the court rejected an appeal by Facebook over a temporary injunction forcing the company to reinstate the accounts of one NSO employee.
In response to Calcalist's request for comment, Facebook said: "Throughout the entire proceedings in Israel, NSO Group operated behind the scenes to sabotage our efforts to make it admit its responsibility for attacks on human rights activists and journalists. Even though we reinstated the accounts of four NSO employees, we will continue to utilize all our available tools to ensure that our platforms are not being misused."
"Facebook was ordered to open the accounts of the NSO employees after its claims against them were rejected by both the District Court and the Supreme Court. It is regretful that instead of drawing conclusions from the court's criticism, the company continues to issue baseless accusations, which are most likely meant to divert attention away from the worldwide attacks on its activities," said the NSO employees' attorney Ran Sprinzak.
Over the past two years, NSO has repeatedly fended off accusations that its technologies were being misused, claiming it only sells its product to governments and law enforcement agencies and maintaining that its spyware has saved tens of thousands of lives. In December 2018, an associate of slain Saudi journalist Jamal Khashoggi sued the company, claiming it played a role in Khashoggi's murder. Just last week, human rights group Amnesty International issued a report that found that NSO's Pegasus spyware contributed to a sustained campaign by the government of Morocco to spy on Moroccan journalist Omar Radi.