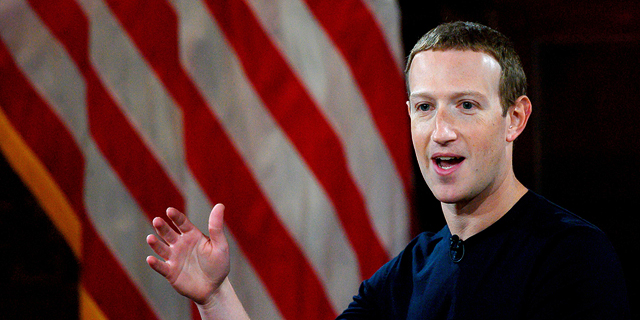 Why did Facebook lose in Tel Aviv court battle and which Israeli startup is helping provide better cancer screening?
CTech Daily Roundup: Israeli advertisers are not quick to jump on the Facebook boycotting wagon
Israeli advertisers are not quick to jump on the Facebook boycotting wagon. While corporations around the world are joining the call to halt their marketing campaigns on Facebook in protest of the social media giant's controversial hate speech policies, Israel's largest advertisers remain, for the most part, on the fence.
Read more
Conversational AI startup Simply Speak raises $1.1 million in seed. Simply Speak's technology uses AI to help physicians document their interactions with patients through telemedicine tools. Read more
Microsoft, USVP lead $15 million round for Tel Aviv-based cybersecurity startup Hunters. Hunters develops an autonomous system that detects attacks and threats to an organization's cloud service, internal network, and endpoints. Read more
Facebook reinstates social media accounts of blocked NSO employees. "We will continue to utilize all our available tools to ensure that our platforms are not being misused," social media giant tells Calcalist. Read more
Israel-based Upsolver completes $13 million series A funding led by Vertex and JVP. The big data processing company intends to use the funds in order to accelerate its expansion in North America and expand its R&D and customer service teams. Read more
Monday.com rolls out new app platform. Monday Apps allows organizations to build and market business apps for commercial use suited to the organization's needs.
Read more
Israeli AI company partners with medical service to provide better cancer screening for NHS patients. Israel-based Ibex Medical Analytics uses artificial intelligence to identify discrepancies between diagnoses and test results for pathologists. Read more
Curve back online after three-day outage following Wirecard collapse. The company, founded by Israeli Shachar Bialick, said all card and e-money issuing services were brought in-house from Mastercard, accelerating a long-planned migration.
Read more
TASE's MAYA website now speaks English. The Tel Aviv Stock Exchange has launched an English version of its MAYA platform, helping local companies become more accessible to foreign investors. Read more
Opinion | Covid-19 has uncovered some compelling 5G use cases. Angela Logothetis, CTO of Amdocs Open Network, discusses some of the ways that an unexpected pandemic pushed us into a digital-first, connectivity-centric environment. Read more