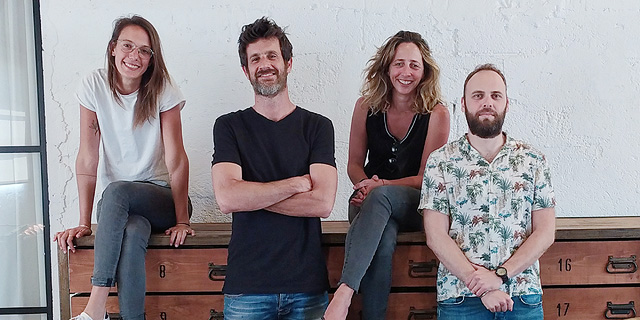 Co-living is wasted on the youth, Israeli startup Willa is offering urban living for midlifers
With their kids finally out of the house, 55 and ups have the time, money and desire for a change of pace; Covid-19 only highlighted the dangers of loneliness
Ron Friedman
|
16:06 05.07.2020
The coronavirus pandemic, whose death toll this week crossed the half-a-million mark, attacked a world that suffers from a severe preexisting condition - loneliness. The underlying cause may not be as straightforward to measure, but it may be even more deadly and undoubtedly has as deep an impact on its victims' daily experience. One Israeli startup thinks they have a cure for the isolation epidemic and it is tailored to the demographic that suffers most from it, adults whose children have left the nest. Willa is part of the revolution that was made famous by brands like WeWork, Uber, and Airbnb, the idea that there is power in numbers and that sharing is often preferable to owning. But whereas most of the companies in the sphere look to early adopters in the form of trendsetting twentysomethings, Willa set its sights on an even hipper demographic.
Hipsters come in all ages
"Since they don't fit into any of the well-known groupings like Baby Boomers, Generation-X or Millenials, we refer to them as midlifers, or 'empty-nesters,' or the W-Generation, where the W stands for wisdom," said Asaf Engel, co-founder and CEO of Willa in an interview at the company's office at Tel Aviv's SOSA Open Innovation hub. "These are people who are well established in their careers, or top tier independent professionals or recently retired, whose children are older or may not have had children at all. They want to be in an urban setting, with people around them and an ability to pursue their interests near at hand."
On the way to the first unicorn in the co-living space?
"I wake up every morning knowing that we're building the first unicorn in the co-living industry. The business model, based on the demographic forecast, the rise in co-living, and the purchasing dominance of our target residents assure me that we can reach $1 billion dollar valuation, even if we can only actualize one percent of the market share," said Engel. Based on rising life expectancy statistics alone, Willa seems to have zeroed in on a winning formula. As medical technology advances and standards of living rise, people everywhere are living longer. According to the
World Health Organization
by 2050, 22% of the predicted nine billion people living on Earth will be 60 or older, compared to 12% in 2015. The same age group is also dominating in purchasing power. While everyone in marketing seems to be targeting the Millennials as trendsetters and future buyers, people interested in immediate growth should know that their grandparents currently outspend them by 350%, with that number only expected to rise as more people enter the age bracket. Combine that with massive growth in co-living as an alternative to home-purchase, a market that
Cushman & Wakefield estimates
could grow to a potential $550 billion dollar industry between Europe and the United States over the next ten years, and Willa's timing appears to be spot on. "If you look at the
existing co-living market
, everyone is catering to young people, citing student debt, high rent and high cost of living in urban centers, adoption of a nomadic lifestyle and desire for companionship as push factors that will cause people to give up on some of their personal space in return for lower expenses and more flexibility and as an alternative to staying at home with their parents. But all those factors are valid for older people too. So when the kids decide to move into WeLive, Common, Ollie, or Quarter co-living spaces, their parents will be able to move into Willa," said Engel. Asked whether the Covid-19 Pandemic has impacted Willa's plans, perhaps dulling people's interest in sharing spaces with strangers, Peleg said the opposite was true.