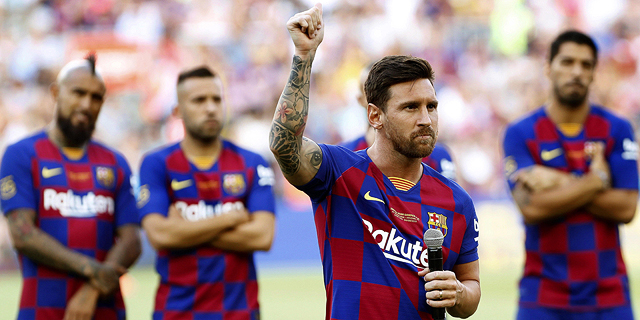 Which Israeli startup is helping coach Messi and who raised $50 million?
CTech Daily Roundup: Cloud backup startup OwnBackup raises $50 million
Cloud backup startup OwnBackup raises $50 million. OwnBackup did not disclose its valuation for the round but, according to co-founder Ariel Berkman, it has doubled.
Read more
Founders Group, linked to NSO co-founders revealed as early investor in Vroom. Used cars online retailer Vroom recently listed on Nasdaq and is currently traded at a $6.4 billion market cap. Read more
Opinion | Israel's democracy is Covid-19's latest victim. Fatigued by battling a health and economic crisis, Israelis are too apathetic to fight for their democracy. Read more
AI cancer treatment startup Nucleai raises $6.5 million in series A round. Nucleai's software uses computer vision and machine learning algorithms to predict the progress of cancerous tumors as well as the patient's immune system response in order to determine the most efficient treatment. Read more
Pixellot's AI-powered robot photographers to help coach Messi and Co. at FC Barcelona training grounds. Israeli broadcasting startup Pixellot and Barça enter strategic partnership to record and analyze the team during training sessions. Read more
Israeli autonomous vehicle startup VayaVision acquired by Canada's LeddarTech. The financial terms of the deal were not specified, but according to one person familiar with the matter who spoke to Calcalist on condition of anonymity, the sale price is estimated to be in the region of tens of millions of dollars. Read more
Fintech thrives in the coronavirus era, say Israeli CEOs. Speaking at 'Israeli FinTech: Outstanding Year with Challenges Ahead', three CEOs share their insights.
Read more
ClimaCell and SupPlant want to make it rain on 450 million small farmers. Combining ClimaCell's weather intelligence with SupPlant's agronomic capabilities can help millions - all they need is a third partner.
Read more
Israeli next-gen 911 service Carbyne is approved by the Tel Aviv Municipality. Carbyne's technology allows citizens to conduct video calls with police services without the need to download any additional apps.
Read more