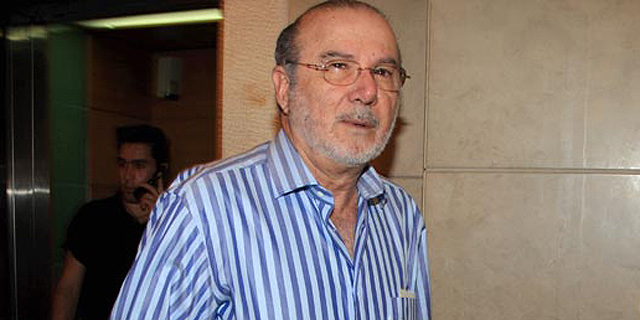 Hollywood mogul Yoram Globus being sued by Bank Leumi for $50,000 debt
"The account of the defendants at Bank Leumi is in debt and the debit balance in the account as of June 28, 2020 is NIS 168,000. The rate of interest customary at Bank Leumi is 15.5% per year," the bank said
Lital Dobrovitsky
|
10:42 12.07.2020
Israel's Bank Leumi is suing movie producer and businessman Yoram Globus and his wife Lea Globus for NIS 168,000 (approximately $48,600), claiming that their account is overdrawn and that they are unwilling to cover their debt.
In a suit filed with the Tel Aviv Magistrate's Court last week, Bank Leumi, being represented by attorney Idit Bar-Zohar, claimed that the couple opened an account under terms that any debt would be compounded with interest.
"The account of the defendants at Bank Leumi is in debt and the debit balance in the account as of June 28, 2020 is NIS 168,000. The rate of interest customary at Bank Leumi is 15.5% per year," the bank said.
Bank Leumi claimed that it had previously requested that the couple cover their debt, but received no response.
Lea Globus said in response: "We have yet to receive the lawsuit and are learning of it from you. The so-called debt is on interests and costs that the bank is not disclosing."
Globus has produced over 350 features films, including The Delta Force, the Death Wish sequels, and Bloodsport, and is the former president of The Cannon Group and MGM, which he ran with his late cousin Menahem Golan. Last May he secured a $50 million movie slate financing deal for his latest production venture with his son Ori Globus, Rebel Way. Globus serves as the chairman, with Ori Globus the president-CEO.