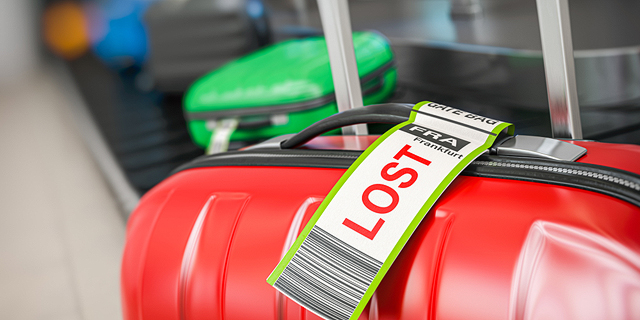 Stuck in Covid-19 limbo: Three tales of relocation during a global pandemic
Calcalist spoke to three tech professionals who had already packed their bags are were off to an exciting new job at a new location when Covid-19 broke and altered their plans
Maayan Manela
|
17:52 12.07.2020
Eliya Elon landed in New York in early March to start a new job as head of business development and expansion at intelligence and analytics startup IntSights Cyber Intelligence Ltd. While he was staying at a hotel near the company's local office and before he even had a chance to make proper arrangements, like find an apartment or set up a bank account, the coronavirus (Covid-19) pandemic hit the city, slowly emptying it with rumors of an upcoming lockdown.
All meetings with partners and employees shifted to the web, Elon said, adding he has still not met most of them face-to-face. "In the business world, there is a certain way of forming strategic partnerships and it requires in-person interaction," he said, "people are uncomfortable signing million-dollar deals without ever meeting and getting to know the other person."
Now, Elon had to figure out how to form a relationship through Zoom when he has no idea who it is he is going to be speaking to.
One of the side effects of the crisis and the shift to online meetings, according to Elon, was a slowdown in the decision-making process. But the more time passed and people realized this new normal is here to stay for a significant period of time, people learned to do business on Zoom. "There is still small talk and even one-on-one 'hallway meetings' to figure things out," he said.
Still, it is not business as usual. "In the past, I used to spend three weeks in Asia to develop a business connection but now it is all done from my apartment without any flights," Elon said. "Once we realized this is a new world and that waiting a year to meet in person is not an option, people became more open to discussing strategy on digital meetings."
Elon said he has no plans to go back to Israel but that his family thinks he is being crazy. "It just felt like the sort of thing that, while you have to take seriously and avoid unnecessary risk, you get through, especially if you have proper health insurance and you avoid unnecessary contact," he said.
Asked about what it means to relocate during a lockdown, when everyone is working from home, Elon joked that, if he had more trouble finding an apartment, he might as well be working from an island in the Caribbean with a Wi-Fi connection. "This is one of many significant questions concerning the future of the workplace when it comes to knowledge-based professions," Elon said, "there is still a lot of value in face-to-face meetings, whether their purpose is sales, shaping corporate culture, or building a team." For the past two years, Ilan Band, a senior product manager at shopping automation startup Trigo Vision Ltd., was constantly on the U.K.-Israel flight route. Nine months ago, he decided to permanently relocate ahead of the launch of a cashier-less store his company was
setting up in London
in collaboration with London-listed British supermarket chain Tesco PLC.
Two days before the lockdown came into force, Band decided to go back to Israel for two months. "I realized no matter where I was, both in the U.K. and in Israel, I would need to stay home, so, I felt it was better to spend this strange time with my family and partner," he said.
Several weeks ago, Band moved back to London and is now rebuilding the office to operate under the new reality of the Covid-19 era. His job requires him to work from the office and attend meetings with clients at their offices. "It is very strange to walk around in offices normally housing 7,000 people and not see anyone, day after day," Band said. "We are taking precautions and sticking to the guidelines and things are slowly beginning to loosen up," he added. Even though a lot of the work is done from home, Band said, it is still important to be physically close to everything that is going on. "We are Trigo's eyes in the U.K. and we oversee the implementation of technologies developed in Tel Aviv in supermarkets in London," he said. "At the end of the day, there is no substitute for face-to-face meetings, they are always better than video calls," he concluded. Elinor Kimmel Ophir was the head of marketing at the Gordon Academic College of Education in Haifa for more than two years. In November 2019, she was approached by the Ireland office of multinational online payments company PayPal Holdings Inc. and offered a position in client management. The process took four months of interviews, tests in both English and Hebrew, and background checks, but, in February this year, she was told she got the job.