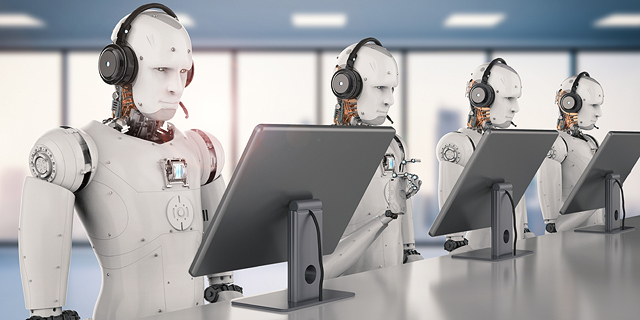 What is Amnon Shashua up to now and which Hollywood mogul is being sued by an Israeli bank?
CTech Daily Roundup: "Understanding language is the next big challenge for AI," says Amnon Shashua
Interview | "Understanding language is the next big challenge for AI," says Amnon Shashua. The latest startup by Mobileye's founder, AI21, is working to revolutionize written communication by creating artificial intelligence software that can understand and create written text.
Read more
Researchers warn that work from home is creating disparity among employees. The new model may be beneficial to educated employees with access to tech, but it leaves the weakest workers out to dry.
Read more
LivePerson CEO Rob Locascio explains how personal tragedy led his company to abandon the office. Speaking on the '30 Minutes or Less'
podcast, Locascio talks with hosts Navot Volk and Aviv Frenkel about Covid-19, working from home, and the future of work. Listen to full podcast
Protesters detained as Israelis rally against PM's economic response to coronavirus. Police say at least 19 protesters were arrested following a mass rally in Tel Aviv over the government's response to economic woes brought on by Covid-19. Read more
Team8 Capital leads $7 million investment in American sales company SetSail. The Israeli investment firm brings the total amount of funding to $11 million. Read more
Hollywood mogul Yoram Globus being sued by Bank Leumi for $50,000 debt. "The account of the defendants at Bank Leumi is in debt and the debit balance in the account as of June 28, 2020 is NIS 168,000. The rate of interest customary at Bank Leumi is 15.5% per year," the bank said. Read more
Tel Aviv-listed IT company Matrix buys local distributor of Gestetner printers for $49 million. The acquisition was made through Matrix subsidiary Caliber, which distributes 3D-printers and scanners in Israel.
Read more
PayBox Payment Solutions shutting down, business as usual for PayBox payment app in Israel. The PayBox app, which only ever operated in Israel, will not be affected by company closure after being sold to Israel's Discount Bank three years ago. Read more
DiplomaTech | Israel's and Switzerland's complementary tech ecosystems can take innovation to the next level. Israeli tech can be the speedboat to advance Switzerland's multinational aircraft carriers, says Ambassador of Switzerland to Israel, Jean-Daniel Ruch. Read more
Can Tesla deliver on Musk's Autonomous Vehicle optimism? Musk's claim suggests Tesla would reach level five autonomy before its main competitors, Waymo, Cruise, and Mobileye. Read more
Via's shared transit venture launches free service to Madrid hospitals. The service is planned to operate until the end of August for seven days a week, between 7 a.m. and 11 p.m.
Read more