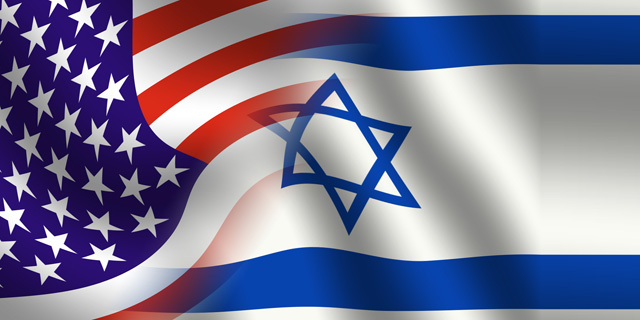 Israel-U.S. BIRD Foundation invests $8 million in 10 new collaborations
The Israel-U.S. Binational Industrial Research and Development (BIRD) Foundation approved projects in automotive, cybersecurity, healthcare, and more
James Spiro
|
11:47 13.07.2020
The board of Governors of the Israel-U.S. Binational Industrial Research and Development (BIRD) Foundation approved $8 million in funding for 10 new projects between U.S and Israeli companies.
The BIRD Foundation promotes collaborations with companies from the two countries in a variety of technological fields. To date, the BIRD Foundation has invested more than $350 million in 1,000 projects over 43 years. In total, it has generated direct and indirect sales of more than $10 billion.
Partnership: Aeronautics Defense Systems and PreVision
Locations: Yavne, Israel and Edgewood, New Mexico
Product: Developing a Wide Area Motion Imagery (WAMI) sensor with an automated interface to an Electro-optics payload on a UAS platform.
Founders: Moshe Caspi, Avi Leumi, Zvika Nave; and Tuncat Isik
2.
Partnership: AEYE Health and University of Massachusetts Medical School
Locations: Tel Aviv, Israel and Worcester, Massachusetts
Product: Developing a diagnostic screening system for retinal imaging.
Founders: Zack Dvey-Aharon, Danny Margalit
3.
Partnership: Datumate and Heavy Construction Systems Specialists
Locations: Yokneam Illit, Israel and Sugar land, Texas
Product: Developing a construction site management collaboration framework.
Founders: Jad Jarroush; and Mike Rydin (CEO)
4.
Partnership: Firedome and Olibra
Locations: Tel Aviv, Israel and Cresskill, New Jersey
Product: Transforming traditional consumer electronics devices into connected cybersecurity guardians of the home.
Founders: Moti Shkolnik, Sharon Mirsky, Orr Chen; and Zohar Shinar (CEO)
5.
Partnership: Genoox and ASPiRA Labs, A Vermillion Company
Locations: Tel Aviv, Israel and Austin, Texas
Product: Developing 'AGTT': an AI-based, dynamic, and affordable genetics testing technology transfer.
Founders: Amir Trabelsi, Moshe Einhorn; and Valerie Palmieri (President and CEO)
6.
Partnership: Redler Technologies and Martin Technologies
Locations: Netanya, Israel and Hudson, Michigan
Product: Developing an advanced automotive electronic power distribution module.
Founders: Yesaiahu Redler (Chairman); and Harold Martin
7.
Partnership: Senso Medical Labs and Haystack Diagnostics
Locations: Nazareth, Israel and Brookline, Massachusetts
Product: Developing a multi-electrode device to advance electrodiagnostic medicine.
Founders: Maroun Farah (Senso Medical Labs)
8.
Partnership: Serenus.AI and HealthTrio
Locations: Tel Aviv, Israel and Denver, Colorado
Product: Developing an AI-based platform to assist medical professionals and insurance companies in making better medical decisions.
Founders: Dan Berachowitz, Hillary (Orly) Harel, Prof. Josef Elidan; and Dr Malik Hasan
9.
Partnership: VayaVision and Trimble
Locations: Or Yehuda, Israel and Sunnyvale, California
Product: Developing a perception-based autonomous-driving system for vehicles and heavy machinery in the agriculture, construction, and mining markets.
Founders: Ronny Cohen, Youval Nehmadi; and Charles Trimble
10.
Partnership: XRHealth and Beth Israel Deaconess Medical Center
Locations: Tel Aviv, Israel and Boston, Massachusetts
Product: Developing a perioperative VR platform designed to distract patients from pain while undergoing medical procedures.
Founders: Eran Orr (XRHealth)