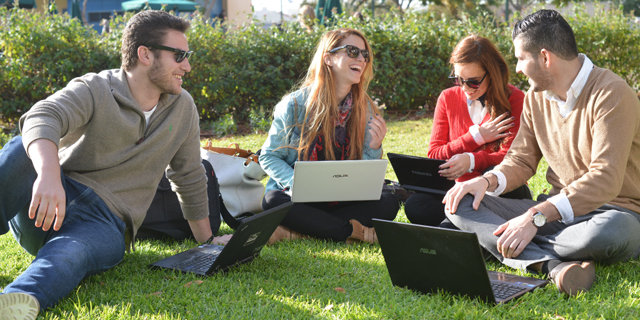 Survey: Covid-19 crisis has led to dramatic rise in demand for engineering studies
The survey was conducted to coincide with the 5th Afeka Conference for the Development of a National Human Capital Strategy in Engineering that will take place online on July 20
The Covid-19 (coronavirus) pandemic has significantly increased the appeal of engineering studies, a survey of 300 young people aged 20-25, initiated by Afeka College of Engineering in Tel Aviv has found.
The survey, conducted to coincide with the 5th Afeka Conference for the Development of a National Human Capital Strategy in Engineering that will take place online on July 20, found that the coronavirus crisis led to a 50% increase in the willingness to study engineering compared to the period before the crisis.
"This is likely due to the occupational stability that the profession provides, the low volatility in relation to other branches of the economy and the level of pay that remains high even in times of crisis," Afeka said in a statement.
According to Afeka, Israel is on course to produce enough engineers to close its longstanding deficit, but "if we do not change the way we educate them, they will not meet the quality that is sought by the marketplace" as today, "engineers must bring with them a broad range of teamwork capabilities, creative thinking, rapid adaptation to changes, etc."
The Afeka conference aims to help promote and formulate a consistent and coordinated policy for developing national human capital in engineering areas. The conference will take place with the inclusion of the Minister of Economics and Industry Amir Peretz and will include a special industrial session with Israeli high-tech companies as well as leaders from academia including representatives of the Council for Higher Education.
The conference will also feature the K-12 perspective – linking the educational continuum in engineering studies. It will host two leading guests in the field of education and STEM: Jan Morrison of TIES, who served as the White House advisor for education and scientific excellence in four different administrations and served as a senior advisor for education for the Bill and Melinda Gates Foundation. Andreas Schleicher, Director of the OECD Education Department will also be participating, with other speakers including Intel Israel CEO Yaniv Garty, IBM Executive Director, Daniel Malka, Cisco Israel CEO, Oren Sagi, and Amira Sharon, Executive Vice President of the Israeli Air Industry.
"The global crisis in the wake of the virus further sharpens the need to build an educational pathway from the earliest years of life through college and beyond that emphasizes those skills found in an engineering education – play, exploration, and collaboration," said the President of Afeka College of Engineering in Tel Aviv, Ami Moyal. "Today's employment market emphasizes the acquisition of vital 'soft skills,' as an essential element in educating the next generation of national human capital in the field. This unique conference, which is a meeting place for senior industrial, academia, the education and government system, enables the implementation of the important national mission and dealing with the issue that becomes relevant and important from year to year."